Whistleblower reveals alarming Democrat plot with huge consequences for America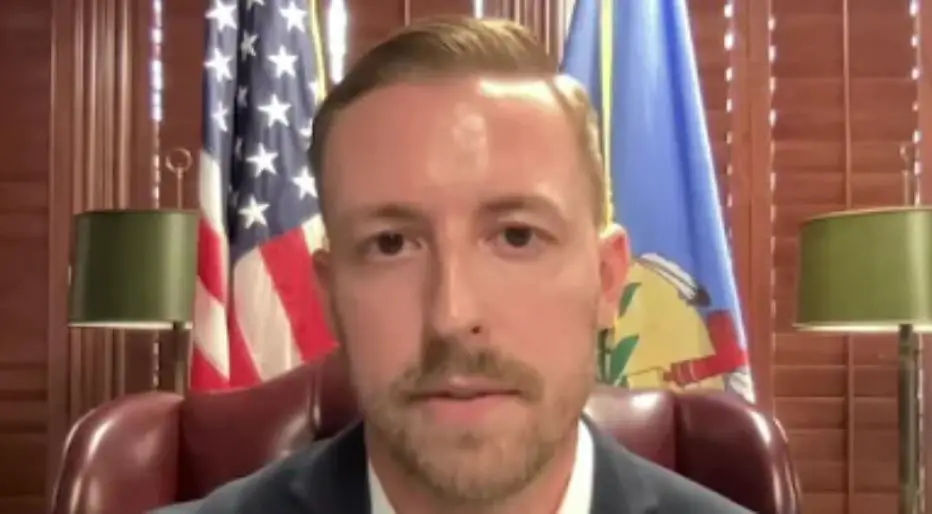 Democrats are pushing their agenda in any way they can. But they've crossed a line this time.
But now, a whistleblower reveals alarming Democrat plot with huge consequences for America.
The public school system across America has been failing Americans recently, especially when it comes to the brainwashing and indoctrinating of the students.
All across the country, case after case is popping up detailing more teachers or school officials doing something disgusting regarding a child behind a parent's back.
And now, the Oklahoma schools chief has claimed that the teachers union is aiming to convert students into "Democratic voters."
The Oklahoma state superintendent of public instruction, Ryan Walters, has been taking a family first approach since he has taken office.
He said that the main goal was centering it around "family-focused vision" that "includes parents every step of the way."
Walter states that teachers' unions view education, "as a way to create Democratic voters" and that they abuse the system in order to "promote their ideology in order to win elections."
And while many on the left are adamantly trying to deny the claims, it is beyond clear and obvious what the motivation for many teachers and school officials has become.
Across the country teachers are encouraging students to change genders, become LGBTQ, and do other extreme things all without parents' knowledge or even permission.
In many counties and states, there are even policies and laws forbidding teachers from telling parents things about their own children.
It is absurd and disgusting that so many leftist officials are pushing for revolting and pedophilic policies that put porn books in school magazines or expose children to things no one should be exposed to.
Walters claims that "we've allowed the teachers unions to control the system for so long, they view it as a way to collect money and a way to accumulate power."
He goes on further to say, "They view education as a way to create an early ideology on in kids."
He claims that the positions of these teachers' unions are "absurd" which is a statement that is extremely easy to believe.
But don't just take our word for it… these teachers are "talking about radical gender theory with first and second graders, talking about telling kids that they're racist because of the color of their skin in grade school."
These are all horrifying claims that expose the Radical Left for what it is: a brainwashing propaganda tool using the school system to corrupt and mold young people into people who will vote for them.
Walters has also claimed that the Chinese government is involved in the American education system to a horrifying degree.
He claims that the Chinese government's influence in America's education system is "a national security threat."
"We should have legislation for every state that says you don't take money from adversarial foreign governments…" says Walters; a statement all of America should get behind.
Stay tuned to Prudent Politics as we bring you more updates and new headlines.