House Republicans have announced a new committee that Democrats are going to hate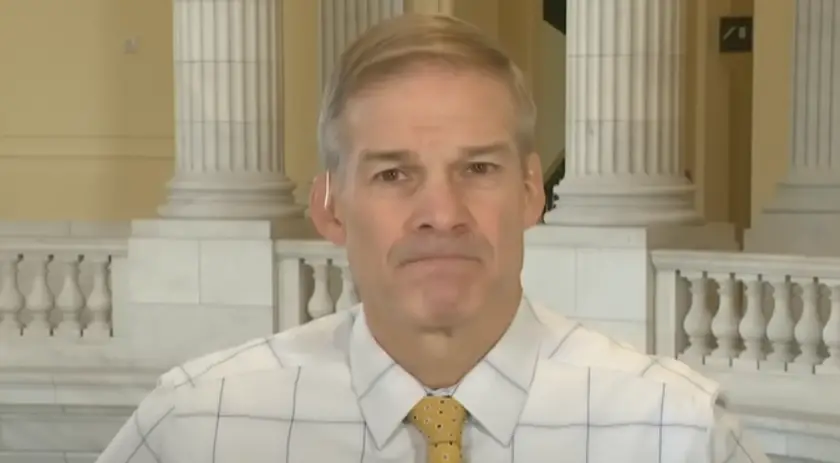 When the GOP took back control of the U.S. House, they promised to keep Joe Biden and the Democrats accountable. Now they are keeping their promise.
Because House Republicans have announced a brand new committee that Democrats are going to absolutely hate.
According to Axios, Rep. Jim Jordan, R-Ohio, will lead a new House select committee that will look into how Big Tech interacts with the White House.
The Biden administration's alleged efforts in forcing social media firms to block conservative accounts and information will be the primary target of the House Select Committee on the Weaponization of the Federal Government.
According to Axios, it's partly a reaction to Elon Musk's "Twitter Files,"
Musk, Twitter's new owner who assumed leadership in October, has released internal papers and communications that were held by the previous administration of the social media company.
When soliciting support from House conservatives, Speaker Kevin McCarthy, who was elected to his office last week, consented to the formation of the select committee.
According to sources speaking to Axios, the House panel will request copies of emails, memos, and other interactions between the White House and major tech firms.
President Joe Biden's administration pressed and collaborated with Twitter to restrict conservative voices and particular topics, including matters surrounding COVID and the first son Hunter Biden, according to information released by Elon Musk using several journalists.
Jordan expressed worries about the FBI's use of Twitter "maintained this relationship with Twitter apart from any particularized need for a specific investigation, but as a permanent and ongoing surveillance operation" in late December.
Additionally, the legislator issued a letter to FBI Director Christopher Wray requesting records about the FBI's involvement in Twitter censorship.
According to Axios, "compulsory processes," including subpoenas if necessary, will be used to comply with the select committee's request for documents.
The House panel also will probe:
Dr. Anthony Fauci and his approach to COVID misinformation and disinformation.
The Justice Department's interaction with local school boards about COVID policies including mask mandates.
The Department of Homeland Security's failed Disinformation Governance Board.
McCarthy said he intended to take a tough stance as speaker even though Biden and a Democratic-led Senate present significant obstacles to passing legislation.
"We're going to pass bills to fix the nation's urgent challenges — from wide-open Southern borders to American last energy policies, to woke indoctrination in our schools," McCarthy said winning the House Speakership
"We'll also address America's long-term challenges — the debt and the rise of the Chinese Communist Party."
Additionally, he vowed to "hold 'the Swamp' accountable — from the withdrawal [from] Afghanistan to the origins of COVID, and to the weaponization of the FBI."
The House Committee on Oversight and Reform, which will now be known as the House Committee on Oversight and Accountability, will be presided over by Rep. James Comer of Kentucky.
Stay tuned to Prudent Politics.