Alexandria Ocasio-Cortez was furious after a business leader leveled her in this shocking statement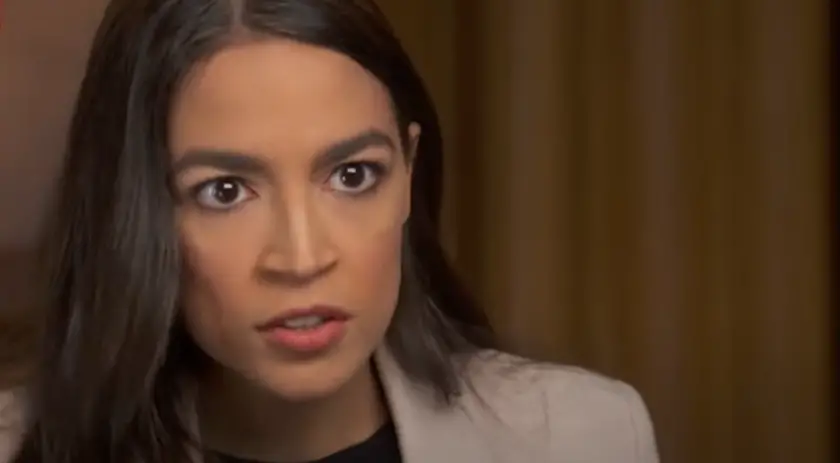 Alexandria Ocasio-Cortez is on a mission to make the United States a socialist country. She had to face the truth about how her ideas had failed.
And Alexandria Ocasio-Cortez was furious after a business leader leveled her in this shocking statement.
Alexandria Ocasio-Cortez (D-NY) and her fellow Democrats are determined to turn the country into a socialist country.
Democrats have spent decades trying to bring down the capitalist economy and replace it with a socialist system like the one in Europe.
America became the most free and wealthy country in the world because of capitalism.
It helped Bernie Marcus, one of the co-founders of Home Depot, grow the business into one of the most successful companies in the world.
Now that socialism is becoming more popular in America, Marcus is speaking out against this bad idea.
The 93-year-old billionaire said that socialism made people too lazy to work and that capitalism's future was in danger.
In an interview with the Financial Times, Marcus said that the country is getting more difficult for entrepreneurs to do well.
He named President Joe Biden, government bureaucrats, socialists, rules, and "the woke people" as some of the problems.
Joe Biden was called "the worst President in the history of this country" by Marcus.
Marcus explained that if he and Home Depot co-founder Arthur Blank launched the company today, then they "would end up with 15 or 16 stores. I don't know that we could go further."
Home Depot has more than 2,000 stores in three different countries at the moment.
"I'm worried about capitalism," Marcus said. "Capitalism is the basis of Home Depot [and] millions of people have earned this success and had success. I'm talking to manufacturers, vendors, and distributors, and people that work for us [who have been] able to enrich themselves by the journey of Home Depot. That's the success. That's why capitalism works."
Marcus said that entrepreneurs don't have the same reason to take risks as he did when he started Home Depot.
Marcus says that this is because of "socialism."
"Nobody works. Nobody gives a damn. 'Just give it to me. Send me money. I don't want to work — I'm too lazy, I'm too fat, I'm too stupid,'" Marcus explained.
Even though President Biden gave people money not to work during the pandemic, the labor force participation rate is still not back to where it was before the pandemic.
This has made it hard for businesses of all sizes to find enough workers to run their businesses.
He also said that the rise of "woke culture" was a threat to freedom.
"We used to have free speech here. We don't have it," Marcus said. "The woke people have taken over the world."
Democrats' push for socialism is putting the future of freedom and the economy at risk.