A shocking poll shows this Republican leading the race for 2024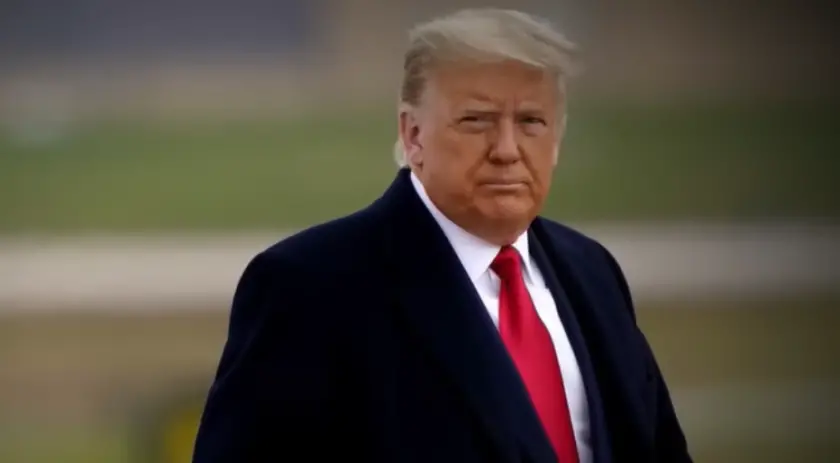 Donald Trump was the first contender to declare his candidacy for the 2024 election. Will he, however, secure the Republican presidential nomination for a third time?
And a shocking poll shows this Republican leading the race for 2024.
Following the Midterm elections, a flurry of polling data shows that a significant part of the Republican Party is seeking for a new leader in 2024.
Many conservatives blame former President Donald Trump's endorsements in key Senate and gubernatorial elections, as well as his choice, to keep nearly $75 million donated from supporters for the express purpose of winning those races, for the GOP's dismal Midterm performance.
While Trump is one of the frontrunners in the Republican Presidential Primary for 2024, he is not the clear leader of the pack, as many – including himself – expected.
This is because surveys from various battleground states are routinely showing Florida Governor Ron DeSantis ahead of Trump.
What was truly stunning was a recent Hinckley Institute/Deseret News poll, which showed the former President trailing not just Governor DeSantis, but also Never-Trump RINO Rep. Liz Cheney (R-WY) in a prospective 2024 Utah GOP Primary.
"If the Republican presidential primary were held today, only 14.6% of Utahns would vote for the former president," Deseret News reported. "Florida Gov. Ron DeSantis topped the list at 24.2%, followed by Wyoming Rep. Liz Cheney, who lost her reelection bid to a Trump-endorsed candidate, at 16.4%. Former Vice President Mike Pence and Texas Sen. Ted Cruz both had 6%, while former U.N. Ambassador Nikki Haley came in at 3.7%."
"In the poll, 20.7% of respondents didn't know who they would vote for and 8.5% would choose another candidate," the report continued. "Those results reflect all voters regardless of party affiliation."
"His power, his command over the Republican Party seems to be waning to the point that when you ask Utah Republicans if they would consider a different candidate, they clearly would," Hinckley Institute Director Jason Perry told the Deseret News.
"There was a time when conservative candidates wanted his endorsement and felt that they needed a Trump endorsement to be reelected," he added. "That is not the case now."
To be honest, Utah was never one of Trump's strongest states.
Never-Trump Mitt Romney, a founding father, represents Utah in the Senate, and Trump's style has never worked well there.
Trump finished third in the 2016 Utah Caucus, receiving only 14% of the vote, while Senator Ted Cruz (R-TX) received 69%.
Trump won the state with 46% of the vote in the general election, while Never-Trump third-party nominee Evan McMullin – a closet Democrat and former CIA footsoldier – received 21%.
The former President will undoubtedly face an uphill battle in the Republican Primary in 2024.
And it's unclear whether Donald Trump can win the nomination for a third time.
Stay tuned to Prudent Politics.