Fani Willis's newest illegal move in Trump trial has people outraged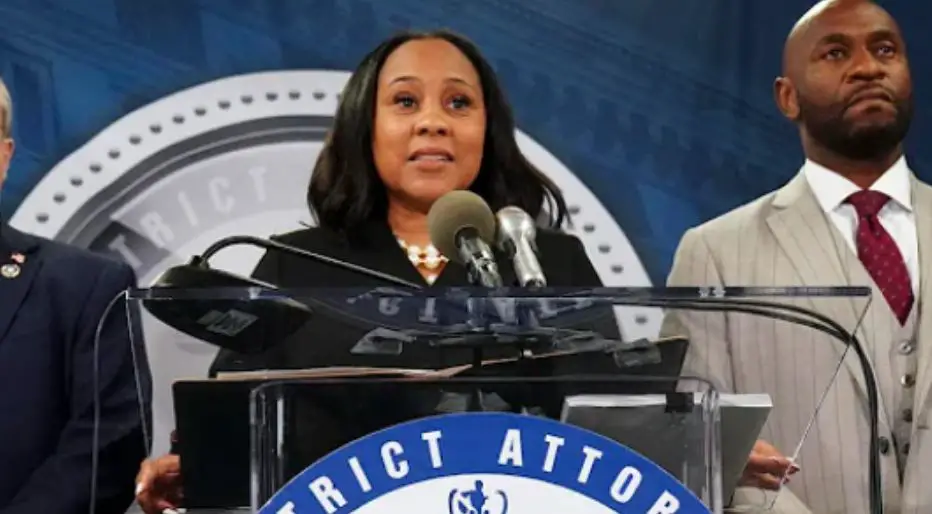 DA Fani Willis is corrupt and has no right to old the office that she does. However, no one really expected her to go this far.
And now Fanis Willis's newest illegal move in the Trump trial has people outraged.
Fani Willis is the District Attorney for Fulton County and is the prosecutor against Donald Trump in Georgia.
She has repeatedly made a number of questionable and illegal moves in order to prosecute Trump, and she is as biased and corrupt as they come.
However, recently she has crossed the line with her new request and people on both sides of the political aisle are completely outraged.
In her newest move, Willis has requested that the judge remove the bond for one of Trump's co-defendants because of his social media posts.
I'll let that sink in for a minute… we live in a free country where people have the freedom of speech, yet Fani Willis is requesting someone's bond be revoked because of social media posts.
On Wednesday, Fulton County DA Fani Willis issued a court filing where she requested the bond of co-defendant Harrison Floyd be revoked.
Floyd is the Director of Black Voices for Trump and was previously held in Fulton County Jail without bond but was later released on bond.
Willis alleges that Floyd violated his bond agreement when he posted things on social media that she alleges were an effort to "intimidate codefendants and witnesses."
She says the posts attempted to "intimidate codefendants and witnesses, to communicate directly and indirectly with codefendants and witnesses and to otherwise obstruct the administration of justice."
She went on further to claim that "since his release from custody, the Defendant has engaged in numerous intentional and flagrant violations of the conditions of release ordered by the Court."
The American people should be terrified that we now live in a world where we cannot even post on social media without having to be worried about getting thrown into jail.
In the original indictment, Floyd was accused of communicating with election workers in Georgia about "false statements and writings."
Floyd claims that he was made to talk to the worker since she would not talk to Stephen Lee since he was a "white man."
The indictment further claims that Floyd "knowingly and unlawfully engaged in misleading conduct toward Ruby Freeman, a Fulton County, Georgia, election worker, by stating that she needed protection and by purporting to offer her help."
This illegal motion is going to be decided on by Fulton County Superior Court Judge Scott McAfee, but the American people are watching very closely to see what will happen.
It is absurd and terrifying to think that Americans now need to be scared and worried about what they post on social media leading to them being imprisoned.
The Radical Left has no regard for the Constitution or the rights of the American people.
It is time for the American people to stop this madness, take the power back, and hold these corrupt officials accountable.
America needs a strong leader like Trump who will bring a stop to the Radical agenda of the left.
Stay tuned to Prudent Politics.