Joe Biden has nowhere to hide from this looming catastrophe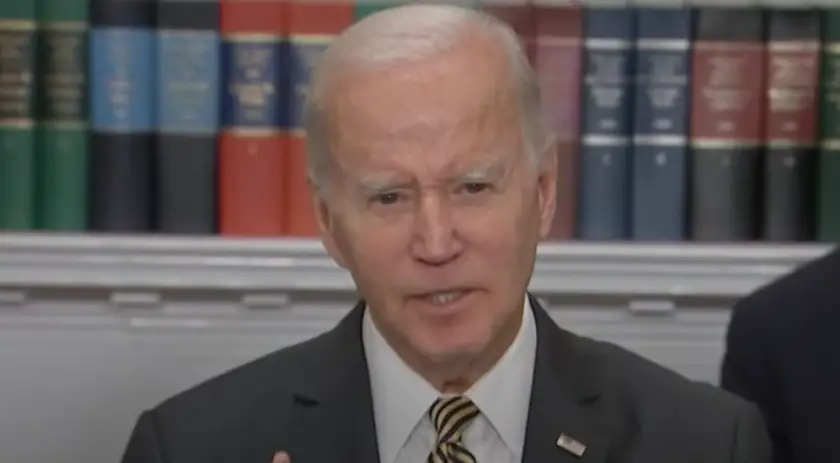 The Biden administration has been a complete failure. But it's about to get so much worse for the aging president.
And Joe Biden has nowhere to hide from this looming catastrophe.
Following President Joe Biden's declaration of war on American energy production, the nation is currently experiencing its worst energy crisis in decades.
President Biden believed that the issue of the rising cost of energy was resolved.
Because of Biden's failing left-wing policies, Americans are currently experiencing a difficult winter.
According to a recent analysis from the Consumer Energy Alliance (CEA), customers will spend over $14 billion more on heating and electricity this winter than they did last year.
Under President Biden, energy prices have skyrocketed, and he's about to give Americans who are already struggling with growing living expenses another stomach hit.
The CEA cited a report about the growing cost of electricity from Biden's own Energy Information Administration (EIA).
"Forecasting months-long weather and energy trends is not an exact science, but it's highly likely that global dynamics affecting energy commodities will lead to higher U.S. prices for heat this winter," EIA Administrator Joe DeCarolis said.
The EIA estimates that homes that use natural gas for heating would spend $930 this winter, a 28% increase from the previous year.
Electricity is predicted to climb by 10% in winter, heating oil by 27%, and propane by 5%.
Simply said, in Joe Biden's America, heating will cost more regardless of the energy source you choose.
Energy providers are already already cautioning customers to be ready for skyrocketing heating costs this winter.
Consolidated Edison, which supplies energy to 10 million New Yorkers, is "urging customers to take actions now that can help them manage costs this winter as market prices for electricity and natural gas are expected to be substantially higher."
According to the CEA, the Biden administration's "bad policy decisions" were to responsible for increased heating expenses.
"By enacting a moratorium on oil and gas development on federal lands, canceling future federal lease sales, blocking pipelines, and restricting energy infrastructure development, the strategic advantage the United States enjoyed after becoming the world's largest oil and natural gas producer two years ago has all but faded," the CEA said.
The great majority of heat in the country is produced by fossil fuels, and Joe Biden's attack on American energy production drove up prices.
The struggling Biden Presidency will face yet another significant issue this winter: rising heating costs.
Stay tuned to Prudent Politics.