Merrick Garland was just smacked with this truth bomb by a former Trump official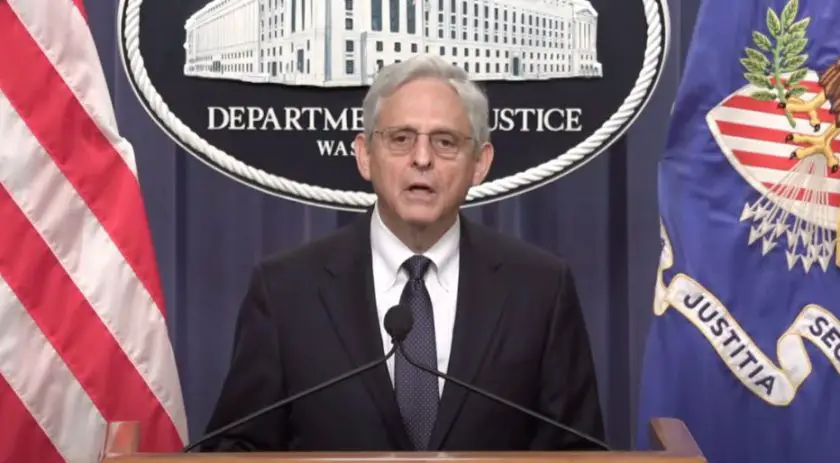 Attorney General Merrick Garland is intensifying his anti-Trump crusade. He thought that appointing a special counsel would give him an advantage.
And Merrick Garland was just smacked with this truth bomb by a former Trump official.
With the appointment of a special counsel to handle the probe, Biden Attorney General Merrick Garland is outsourcing his legal witch hunt against former President Donald Trump.
Garland nominated Jack Smith, a political hack from the Obama administration, to conduct the Justice Department's criminal investigation into the previous President's alleged theft of sensitive materials from the White House on January 6.
The choice to press criminal charges against Trump by the Biden Justice Department now rests with Smith.
Because of Trump's recent plan to run for president again, Attorney General Garland argued the move was in the "public's interest."
"Mr. Smith is the right choice to complete these matters in an even-handed and urgent manner," Garland claimed.
In the Trump administration, Matt Whitaker served as acting Attorney General.
During an appearance on Newsmax, he explained why Garland appointed a special counsel for the Trump investigation.
Whitaker argued that establishing a special counsel provides the Justice Department with "cover" for the Trump inquiry, allowing the Biden administration to retain "political distance" from the investigation.
"Based on what we're learning more and more about him, it just appears to be a political hatchet man that ultimately is still going to be responsible to the Attorney General, and the Attorney General is still going to be in charge of this investigation," Whitaker said of special counsel Jack Smith.
Smith's work during the Obama administration saw one of his prosecutions against a potential Republican presidential contender in 2012 dismissed by an unanimous Supreme Court decision.
Former Republican Governor Bob McDonnell was considered a potential possibility to oppose then-President Barack Obama in 2012 after a landslide victory in Virginia's gubernatorial race in 2009.
Smith obtained a dubious conviction for public corruption against Governor McDonnell, which was later overturned by a majority Supreme Court judgment.
According to Whitaker, Smith's approach to the Trump inquiry will not differ from Garland's.
"He's going to build a team that's mostly going to be people that are already at the Department of Justice, and he's going to use FBI agents that are already working on this case," Whitaker predicted.
The appointment of a special counsel permits the Attorney General to dismiss any prospective charges against Trump and argue that they were the result of political bias.
"So, while it's not lipstick on a pig, it's really just Merrick Garland using his sophistry to try to make it look like there's an independence of the special counsel," Whitaker said.
With the appointment of a special counsel, Merrick Garland's attempt to portray the Justice Department as non-political is already collapsing.
Stay tuned to Prudent Politics.