Police ordered to ignore the Constitution by this deranged Democrat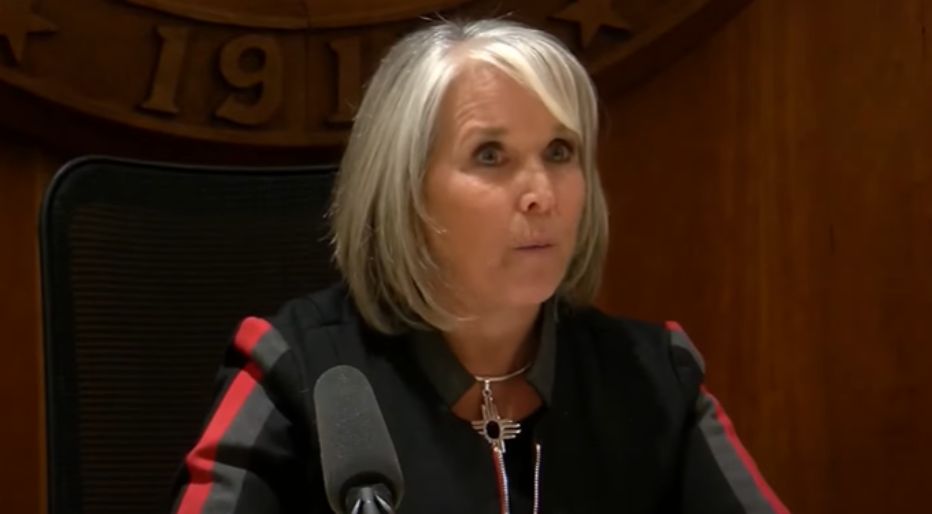 The founding principles and laws of this country are nothing to the Left. If they can, they'll throw it all away.
And police were ordered to ignore the Constitution by this deranged Democrat.
Recently, New Mexico Governor Michelle Lujan Grisham declared a statewide ban on the open and concealed carry of firearms.
This recent ban was the Governor's attempt at trying to combat gun violence in the state, however, it directly goes against America's identity and its base in the Constitution.
On Friday, a New Mexico sheriff of Bernalillo County informed the public that he had "reservations" regarding the order.
He acknowledged that it "challenges the foundation of our constitution."
In a recent post on X (formerly Twitter), Sheriff Allen said "Every lost life is a tragedy, and the well-being of our community is of paramount concern to the Bernalillo County Sheriff's Office. However, as the elected Sheriff, I have reservations regarding this order."
He continues that "while I understand and appreciate the urgency, the temporary ban challenges the foundation of our constitution, which I swore an oath to uphold and defend."
This is good news and a step in the right direction to upholding the Constitution.
Our elected officials need to understand the documents that built this nation, and they cannot infringe on the people's rights.
America needs more people like Sheriff Allen who actually uphold the Constitution instead of trying to destroy it like the Radical Left.
Allen understands the laws that built this country, and he understands the rights that people have.
Governor Grisham, however, clearly does not.
She cares more about taking the rights away from law-abiding citizens, that addressing any real issues that matter.
The ban comes shortly after an 11-year-old boy was killed on his way home from a baseball game on last Wednesday.
No one denies that the violent murder of innocents is terrible, however, the solution is not taking away people's rights.
Even though the line was already crossed, Governor Grisham took it even further by claiming that she thought, "no constitutional right, in my view, including my oath, is intended to be absolute."
If a Governor of a state does not believe our constitutional rights are absolute, what does that mean for the future? If our rights outlined in the Constitution are not real rights, then what can we expect from the Radical Left?
This is a clear case of power-hungry politicians overstepping their role and making illegal and unconstitutional laws.
It is time to bring these actions to a stop, and it is time for Americans to stand up for their rights.
Stay tuned to Prudent Politics for more updates and breaking news.