Ron DeSantis made a shocking announcement that left Joe Biden and the Democrats fuming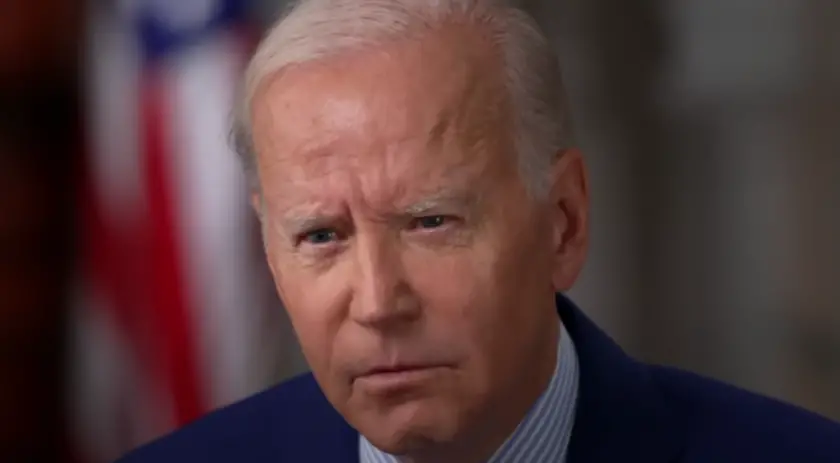 Florida Governor Ron DeSantis is easily the most popular Governor in the nation. He could be on his way to the White House next.
That's why Joe Biden and the Democrats were fuming when Ron DeSantis made this shocking announcement.
Over the past two years, Americans have been fleeing deep blue states like California and New York in droves.
The radical Left policies pushed on their state citizens are unsustainable and their citizens can see the writing on the wall.
Florida, on the other hand, is a huge state that has been booming as of late.
Millions are moving to Florida to take part in its flourishing economy and enjoy a lot more freedom there compared to the likes of California and New York.
A major factor in seeing Florida become such a hot spot has been Republican Governor Ron DeSantis.
His administration has made the state a much better place to live than crime-ridden Democrat cities with collapsing economies.
He's put a free economy driven by Floridians first and defended Floridians from the Democrats' radical culture war policies.
The state is literally running a budget surplus even though Floridians don't even have to pay state income tax.
That's what makes DeSantis' most recent announcement that much more shocking.
Last week, DeSantis announced a tax relief proposal that would provide $1.1 billion in tax relief for Florida.
"I'm proud that Florida has a record budget surplus and am happy to propose historic tax relief to Florida families," said Governor Ron DeSantis.
"This proposal will allow families to purchase items for their children at a lower cost and help families keep more money in their pockets. I look forward to working with the Legislature to bring this major relief to Florida families."
The statement put out from his office says the legislation proposal includes tax relief for school supplies for children, a permanent tax exemption for baby and toddler necessities like strollers and baby wipes, a permanent tax exemption on some medical equipment and needs, and even a 1-year tax relief on household items under $25 like laundry detergent.
DeSantis even goes so far as to announce tax relief on pet food and a permanent tax exemption on pet medications.
There's much more relief in the statement which you can read here.
Moves like this are what's making DeSantis so wildly popular all across the country.
Total tax burdens have been creeping up every year for the last 40 years, and Americans are sick of it.
So DeSantis making moves to cut even more taxes in a state with no state income tax is remarkable to say the least.
Democrats, on the other hand, keep passing more and more tax-and-spend boondoggles in major cities like Los Angeles and New York.
It's causing their economies to shudder under the weight of the poor economic policies passed by Democrats.
So it's not hard to see why everyone wants to move to Florida if given the chance these days.
Here's to hoping DeSantis's proposal makes it through.
Stay tuned to Prudent Politics.