This one shocking video just exposed Joe Biden and CNN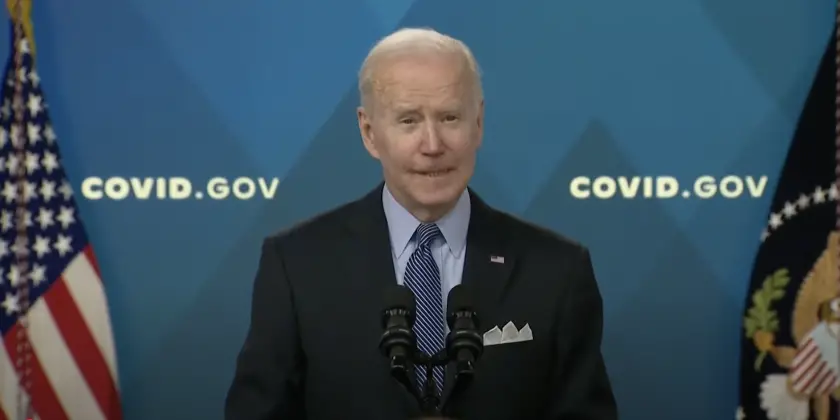 President Joe Biden has been an outright disaster. He's relied on the mainstream media to bend the rules for him.
His administration's been caught. And this one shocking video just exposed Joe Biden and CNN
Last Thursday, Joe Biden was criticized for demonizing half the nation for supporting Donald Trump.
Even though "MAGA" stands for Make America Great Again, Joe Biden condemned MAGA Republicans in his PA speech, saying they are a threat to American Democracy.
He also said that a majority of conservatives are not MAGA Republicans.
That's truly laughable considering the vast majority of conservatives and Republicans support Donald Trumps and Trump's America First conservative policies.
Leftists are defending Biden to the death, however.
CNN even went so far as changing their video broadcast of Joe Biden in front of a blood-red broadcast to appear as though he was appearing in front of a pink broadcast instead, during his PA speech demonizing Trump supporters.
The New York Post reports:
CNN is facing questions from critics after the network was busted altering the lighting for President Biden's Thursday address, softening the blood-red hues to calmer shades of pink.

The president came in for withering mockery online for the harsh black and red backdrop, with many comparing the optics to "Star Wars" and "V for Vendetta."

While networks like CNN, MSNBC, CBS and C-SPAN carrying the speech all originally appeared consistent, CNN noticeably altered the color of the background from red to pink in real-time.
CNN blamed the pink coloring on CBS.
However, multiple news networks used CBS's footage for their reporting.
CNN was the only network that had pink footage of Joe Biden.
Almost certainly, CNN was looking for a way to make Joe Biden appear less authoritarian.
They likely saw the optics of Biden's speech and made a change of the appearance to make Biden come across as more palatable.
But Biden truly stood in front of a blood-red background and demonized half of American voters.
There's no getting around that.
It's likely that CNN covered for the Biden administration.
It wouldn't be the first time that happened either.
Stay tuned to Prudent Politics.