What Nancy Pelosi just did will change elections in America forever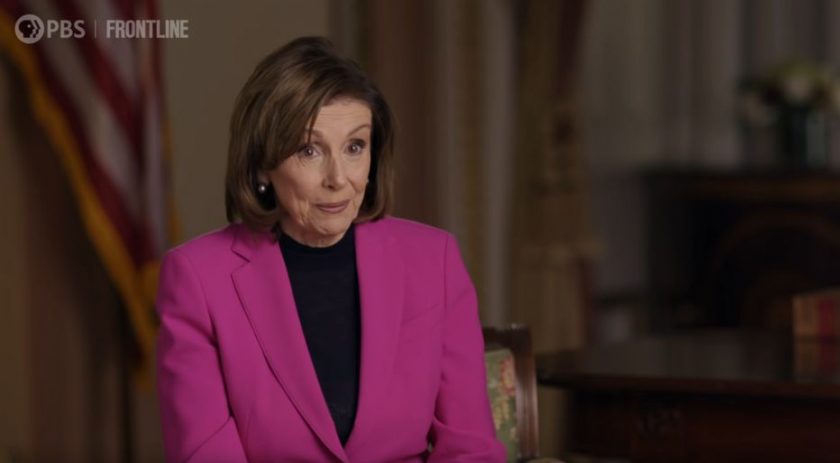 Election security has been one of the hottest of topics for the last two years. And Democrats are trying to take advantage of that.
That's why what Nancy Pelosi just did will change elections in America forever.
The 2020 Presidential Election was one of the most bizarre elections in recent American history.
The COVID-19 pandemic panic was sure to make keeping the 2020 election secure an outright nightmare.
And it was.
Mail-in voting – which common sense just tells you is in no way as secure as voting in person with an ID – reached unprecedented levels during that season.
If you never actually see someone vote, how are you supposed to trust that the vote is legitimate?
And COVID-19 "health protocols" made voting more of a pain in cities all across America.
That election season came under a ton of attention by millions of Americans, and as a result, conservative Republicans in state legislatures in dozens of states have proposed or even passed legislation to tighten security of elections.
The most important aspect of those laws has been voter ID requirements to prevent non-citizens from being able to vote.
The Democrats, on the other hand, have fought tooth-and-nail against these laws to secure our elections, like voter ID laws.
That's what makes their most recently passed law from the U.S. House of Representatives so concerning.
Nancy Pelosi and all of her Democrat lackeys – along with RINOs like Liz Cheney – just passed a law that would dramatically increase the number of lawmakers that would be needed to object to a state's electoral vote count.
H.R. 8873 – the Presidential Election Reform Act – makes it more difficult for election results to come under scrutiny in Congress, by requiring one third of the House of Representatives and the Senate agree to an objection.
The Daily Caller reports:
Two hundred-twenty Democrats and nine Republicans voted in favor of the bill, while all 203 "no" votes came from the GOP. None of the nine Republicans who voted in favor of the Presidential Election Reform Act will serve in the 118th Congress. Eight of the Republicans voted to impeach former President Donald Trump in the aftermath of the Jan. 6 Capitol riot. The ninth, New York Rep. Chris Jacobs, announced his retirement after supporting gun control legislation.
The bill may or may not have the juice needed to make it through the Senate.
Most likely not with Manchin continuing to be a thorn in the side of the Democrats as he represents the average West Virginian.
Either way, it's concerning that they could get close.
It's no surprise why the Democrats don't want anyone questioning anymore elections from here on out.
We don't have to spell it out for you.
But hopefully the Republicans in Congress stand firm against this unnecessary legislation when millions of Americans aren't even confident that our election processes are even secure right now.
Stay tuned to Prudent Politics.