You won't believe how Democrats are trying to derail Trump's campaign this time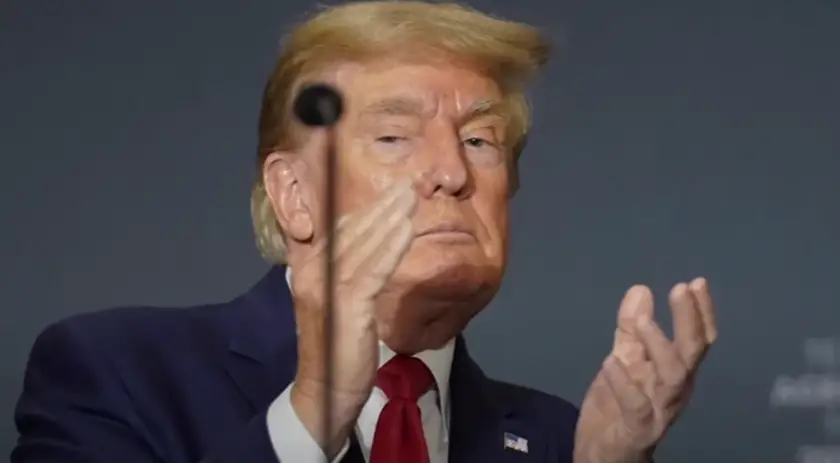 Democrats love to throw around the label "election denier". The reality is that they never got over the fact that Trump won in 2016.
And now you won't believe how Democrats are trying to end Trump's campaign this time.
Former President Donald Trump has been banned from social media since immediately after the protests on January 6, 2021.
Big Tech banded together and banned the then-President of the United States from Twitter, YouTube, and Facebook.
Meanwhile, Trump has amassed a big following on the YouTube alternative Rumble, with 1.63 million subscribers.
In addition, the 45th President of the United States launched his own social media network, Truth Social.
Trump is the centerpiece and key engine of traffic on Truth Social – with 4.75 million followers.
Trump's reappearance?
Things have changed in the nearly two years afterward, with Elon Musk now controlling Twitter.
One of the world's richest men has greenlit the return of Trump to the Big Tech giant – nevertheless, the entertainment and real estate billionaire so far has decided to remain exclusive to his Truth Social platform.
With Trump running for president a third time, many political experts believe he would ultimately return to Twitter, where he has about 89 million followers — roughly 20 times his Truth Social following.
Rep. Adam Schiff of California and a few of his Democratic colleagues in Congress are now working to ensure that Trump does not have the same opportunity with Facebook.
According to Newsmax, Schiff is begging with Meta/Facebook owner Mark Zuckerberg, along with Democrats Rep. André Carson of Indiana, Rep. Kathy Castor of Florida, and Sen. Sheldon Whitehouse of Rhode Island, to keep Trump off the site.
"His (Trump's) rhetoric can only be used to incite violence," the four Democrats wrote to Zuckerberg. "It is Meta's responsibility to keep such vitriol off its platforms."
Meta/Facebook just referenced to an old blog post from Meta's President of Global Affairs, Kick Clegg, in response to the letter.
According to Clegg's tweet, the business will reconsider Trump's indefinite suspension in January 2023.
According to Clegg, Meta/Facebook would contact "experts" to determine whether Trump is a "risk to public safety."
To do so, the "experts" will examine "incidents of violence, restrictions on peaceful assembly, and other indicators of civil unrest."
Clegg stated that if "experts" believe Trump's mere presence on Facebook constitutes a "serious risk to public safety," the ban will be extended for "a set period of time" and re-evaluated "until that risk has receded."
Of course, radical leftists calling for the stalking and assassination of Republican-appointed Supreme Court Justices remain active on Facebook, Twitter, and YouTube, because words are only violent if they do not match the Left's desired narrative.