Joe Biden nearly fainted when he got this bad news
President Biden was hoping the worst was over. But he was dead wrong.
And Joe Biden nearly fainted when he got this bad news.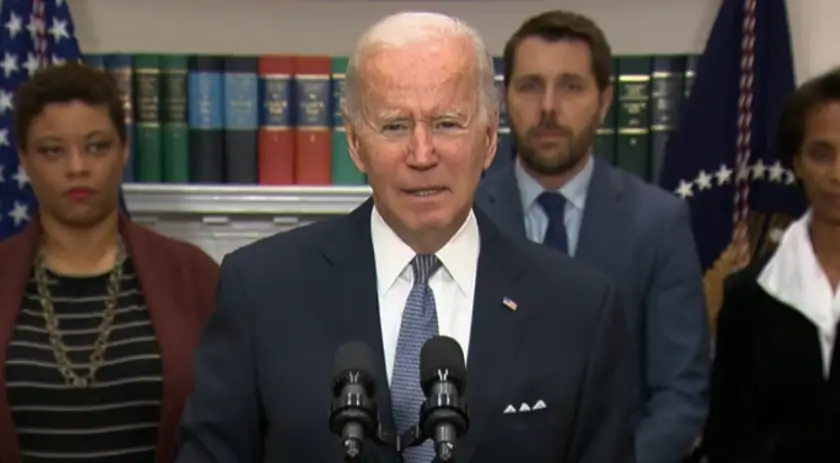 President Biden was hoping the worst was over. But he was dead wrong.
And Joe Biden nearly fainted when he got this bad news.
A liberal Democrat named Marianne Williamson will run for president again in 2024, taking on Vice President Joe Biden.
If Biden decides to seek re-election, Williamson declared on Thursday that she will challenge him in the Democratic primary elections in 2024.
Williamson stated in an exclusive interview with Medill News Service, "I wouldn't be running for president if I didn't believe I could contribute to harnessing the collective sensibility that I feel is our greatest hope at this moment.
The first Democrat to take on Biden in the primary elections is Williamson.
The Democrat hinted at a potential 2024 presidential bid two weeks ago, opening the door for fresh leadership in the White House.
She attempted to run for president in 2020 but was unsuccessful in gathering enough money to be eligible for most Democratic presidential debates.
After terminating the majority of her team, she eventually decided to withdraw from the race in January 2020.
During her campaign, Williamson pushed for "six pillars for a season of moral repair," which included economic fairness.
She also campaigned for unnatural actions like restitution for the offspring of enslaved African-Americans and the establishment of a Department of Children and Youths and a Department of Peace.
Williamson stated that she intended to spend a significant portion of her campaign tour in New Hampshire, where political analysts anticipate that the majority of the primary action will take place.
In Washington, D.C., she intends to publicly introduce her campaign on March 4 at 2:00 pm.
Williamson has a number of failed attempts at running for the White House and for congressional seats, but she shouldn't be overlooked.
While it's not in anyway believable that Williamson would win the Democrat nomination for 2024 against Joe Biden, if Joe Biden doesn't run, she could be an outsider the Democrats turn to.
The American people will overwhelmingly reject a candidate like Kamala Harris because of how much she lacks genuine character.
Williamson is an outsider without that political toxicity.
Even if Williamson were by some miracle able to win the Democrat nomination, there's no way she'd be able to beat one of the three GOP frontrunners in Ron DeSantis, Donald Trump, and Nikki Haley in a general election.
From Williamson's perspective, though, she has a chance to take the lead position in the potentially open Democrat field should Joe Biden not run, and it makes sense.
But she is ultimately a so-called "progressive" Democrat at-heart who would almost certainly be wildly damaging for the country as a whole.
Stay tuned to Prudent Politics.