Joe Biden's received devastating news about his future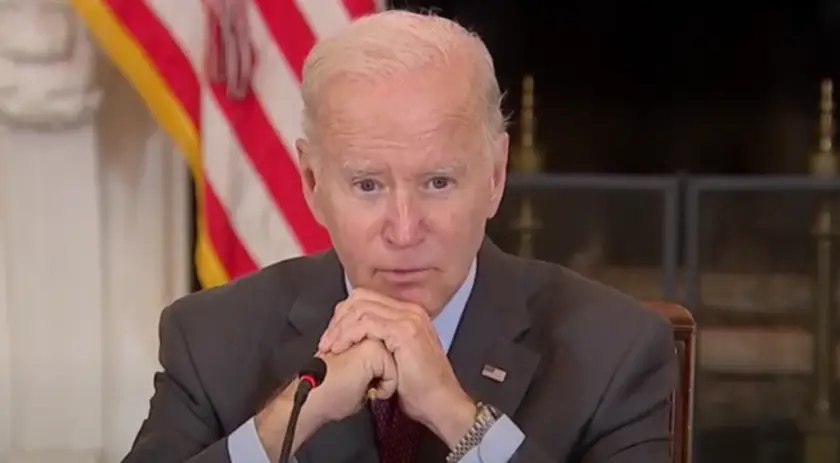 The Biden administration is going down in flames. But this might be the nail in the coffin.
Because Joe Biden's received truly devastating news about his future.
Since months, Americans' opinion of President Biden's job performance has deteriorated, with even Democrats and a disturbing number of independents becoming less positive.
Gallup gave Biden more bad news in the same week that he filmed a video announcing that he will seek for reelection in 2024 after months of underwater approval.
Just 37% of Americans, according to their most recent poll, think that Biden is doing a satisfactory job; this is the lowest percentage during his presidency.
The poll was conducted by Gallup between April 3 and April 25, the day Biden declared his candidacy.
Joe Biden's job approval rating as president is now 37%, the lowest in his presidency to date. https://t.co/jfaRzy9dgH pic.twitter.com/LJ2FW6ZM0M

— GallupNews (@GallupNews) April 27, 2023
The new low for Biden is three points lower than in March and five points lower than in February.
It was also "the lowest quarterly average in his presidency," according to Gallup, as the steady decline "has pulled down Biden's job approval average for his recently completed ninth quarter in office, which spanned Jan. 20 through April 19, to 39.7%."
It's noteworthy that Biden's average approval rating for his ninth quarter in office is lower than both Jimmy Carter's for the same time frame.
By party, only 83 percent of Democrats still support Biden's leadership, while independent support for the president has fallen to 31 percent, down nine points from the February poll.
Republicans currently only approve of Biden's work to the tune of 4%.
Similar to previous instances, Biden's poor economic management is a heavy burden hanging over the president's approval.
These figures are probably the result of President Biden's failure to restore all of the jobs lost during the pandemic, the start of decades-high inflation, and the placing of the United States on a collision course with a recession and rising unemployment despite his assurances that he would rebuild America better than it was prior to COVID-19.
According to Gallup, Biden's decision to run for re-election "comes at the weakest point in his presidency."
As Americans' confidence in the economy continues to decline, it has now slipped below the 40% threshold for just the second time during his presidency, according to Gallup.
The reelection campaign of Vice President Biden is not looking well at all.
Stay tuned to Prudent Politics.