The DOJ's war against Trump has backfired against Biden in a big way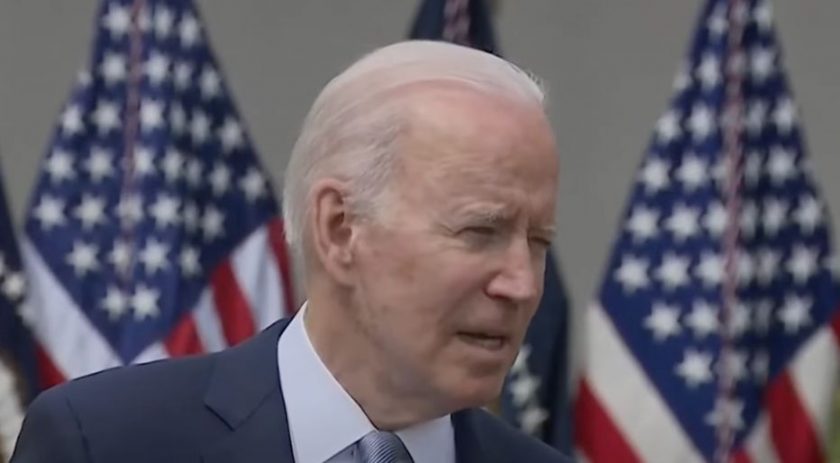 Trump's indictment by the DOJ was supposed to finish him once and for all. That's what Biden was hoping for, at least.
But the DOJ's war against Trump has backfired against President Biden in this major way.
When Donald Trump announced that he would be running for President again in the 2024 election, Democrats had to be freaking out.
The odds of Trump winning a rematch against Joe Biden suddenly wasn't so crazy given how vulnerable Joe Biden's incumbency is right now with his abysmal approval ratings and worsening health.
Immediately, the Democrats knew they had to do something to take Donald Trump out of the picture or risk seeing Trump win a second term.
Many believe that the corrupt Deep State Democrats first tried to take out Donald Trump when the Manhattan DA office decided to indict Donald Trump for phony charges that Trump paid off an adult entertainment star to keep quiet about an alleged affair during the 2016 election.
That indictment didn't slow Trump down at all. In fact, more Americans got behind Trump as he raised millions of dollars in the days after that first indictment announcement.
But the plans to attack Trump go back before that. Back in August of 2022, the FBI and the DOJ had raided Trump's Mar-a-Lago residence and said they found a bunch of classified documents that Trump did not have a legal right to be in possession of.
Fast forward almost a year, and now the DOJ are trying to bring Trump down yet again with a second indictment trial, this time for the classified document shenanigans from Mar-a-Lago.
But it seems as though it is yet again backfiring against Joe Biden and strengthening Donald Trump.
A new poll shows that Trump now holds a very comfortable lead over Joe Biden in a hypothetical 2024 general election matchup for President.
Newsmax reports on the Rasmussen poll:
According to the survey, 45% of likely U.S. voters would chose Trump in a presidential election rematch in 2024, while 39% would vote for Biden. Another 12% say they would select some other candidate.
A staggering finding of the poll was that Trump would get upwards of 40% of the black vote, which would be absolutely unprecedented and devastating for the Democrats' future.
The poll also found that almost half of voters believe that Biden's administration is more corrupt than the administrations of Trump, Obama, and Bush.
In fact, only 60% of Democrat voters say that Biden is "better than most recent Presidents". That's a shockingly slim majority among Democrat voters.
Joe Biden was likely hoping that his DOJ would be doing him a favor by hitting Trump with another indictment and series of federal charges that carry potential prison consequences.
Surely Trump's supporters will fall away right? Then Biden can have a golden pathway to the White House come time for the general election in 2024.
That was a big error that the Biden administration has made as it seems the Trump corner is even stronger than ever because Americans can see through these political games being played by the Washington, D.C. Swamp.
Stay tuned to Prudent Politics.