The military just delivered Joe Biden the bad news he was dreading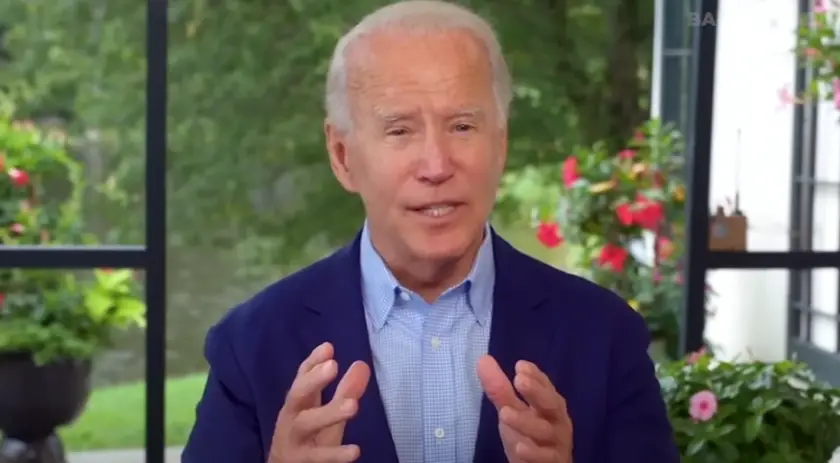 Russia and China have become huge problems for the Biden admin. It's only going to get worse from here.
That's because the military just delivered Joe Biden the bad news he was dreading.
Ukraine has already received tens of billions of U.S. taxpayer dollars in their fight against Russia invading their country.
And Joe Biden and the Democrats just signed off on $45 billion more to aid Ukraine in their war.
But if they thought there might be an end to the war sometime soon, they thought wrong.
The war is raging on and the latest military news details exactly that.
In a major aerial assault that forced people to flee to shelters and knocked out electricity early on Thursday, Russia launched dozens of missiles into Ukraine, targeting the cities of Kharkiv in the northeast and Kyiv in the southwest, according to Ukrainian authorities.
A team of rescue personnel went through the burning remains of a residential building in Kyiv that had been devastated by an explosion, and video showed the smoke trails left by the missiles that were still hovering over the city. Firefighters in Kharkiv worked to put out a fire at an electricity facility.
"Senseless barbarism. These are the only words that come to mind seeing Russia launch another missile barrage at peaceful Ukrainian cities ahead of New Year," Ukraine's Foreign Minister Dmytro Kuleba tweeted.
Out of 69 missiles fired by Russia in an offensive that started at 7 a.m. local time, the Ukrainian military claimed to have shot down 54 of them.
One of the longest alarms of the war, air raid sirens blasted for five hours in Kyiv and throughout the nation.
Ukraine's senior general, Valery Zaluzhny, posted on Telegram, "This morning, the aggressor launched air and sea-based cruise missiles, anti-aircraft guided missiles and S-300 ADMS at energy infrastructure facilities of our country,"
The missiles were fired at "critical and energy infrastructure facilities in the eastern, central, western and southern regions." according to Brigadier General Oleksiy Hromov of the Ukrainian Armed Forces.
The strikes came after 'kamikaze' drones had attacked during the night. Russia has launched multiple airstrikes on vital Ukrainian infrastructure in recent months, leaving millions without heat or electricity during bitterly cold conditions.
The most recent offensive occurred soon after the Kremlin rejected a peace plan for Ukraine and insisted that Kyiv accept Russia's annexation of four Ukrainian territories.
According to the military administration of Kyiv city, two private homes in the Darnytskyi neighborhood were damaged by missile fragments, along with a store and a playground.
Three persons were hurt, according to Vitali Klitschko, the mayor of Kiev, and 16 missiles were shot down over the city.
Ihor Terekhov, the mayor of Kharkiv, stated that authorities were determining what had been struck and whether there had been any casualties, while Andriy Sadovyi, the mayor of Lviv, stated on Telegram that 90% of his city in western Ukraine was without electricity. A piece of the energy infrastructure had been hit by the missiles.
Although Ukraine claims that daily shelling from Moscow is destroying cities, towns, and the nation's power, medical, and other infrastructure, Moscow has repeatedly denied targeting civilians.
Ultimately, there are no signs of the war slowing down anytime soon, despite what Democrats in Congress are saying as they prepare to send another $45 billion to Ukraine. The way forward is not to fan the flames of the war but to end it with peace talks.