Adam Schiff was just hit with a nasty surprise that left him reeling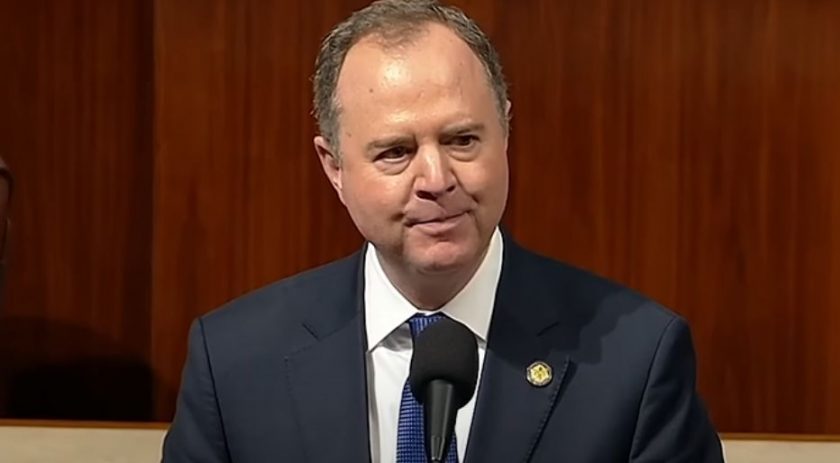 Rep. Schiff is pariah among conservatives. His vendetta against Donald Trump has sent him entirely off the deep end.
Now Adam Schiff was hit with a nasty surprise that left him reeling.
Before Donald Trump was elected president in 2016, no one really knew anything about California Rep. Adam Schiff.
His biggest claim to fame came when he lied through his teeth about supposed collusion between Russian agents and Trump campaign.
He even went so far as to say there was "more than circumstantial evidence" of collusion between Trump and Russians:
Of course, all of that turned out to be a lie, and now Schiff is reaping the whirlwind for his blatant dishonesty.
Rep. Katie Porter (D-CA) appears to be gaining ground on Rep. Adam Schiff (D-CA) in the Democratic primary for Sen. Dianne Feinstein's (D-CA) seat.
Porter leads Schiff by 3 percentage points in a new survey from the Public Policy Institute of California.
When asked who they would vote for regardless of party, 19% of potential voters in California chose Porter, while 16% picked Schiff.
Notably, this lead falls within the poll's margin of error of 3.8 percentage points.
Rep. Barbara Lee (D-CA), who is also running for the position, garnered 13% of the vote.
Schiff's campaign revealed that he earned a record-breaking $8 million in the second quarter of 2023.
Last month, the California Democrat was censured by his House Republican colleagues, which he poured into voter funding appeals.
It eventually paid off, as he gathered 144,000 unique donors, resulting in 233,000 gifts from all 50 states and all 58 California counties.
Almost all of his contributions were under $200.
Porter, a prolific fundraiser, did not respond to the Washington Examiner's request for second-quarter fundraising figures.
According to a May Politico story, Porter's team expected nothing less from Schiff's team and has instead been trying to persuade Democratic activists and interest groups that she can compete with him despite the discrepancy in donations.
Sure, Porter is a Democrat as well, but conservatives would be more than happy to see Adam Schiff go down in flames by any means necessary.