Jim Jordan sent off a letter with huge consequences for Donald Trump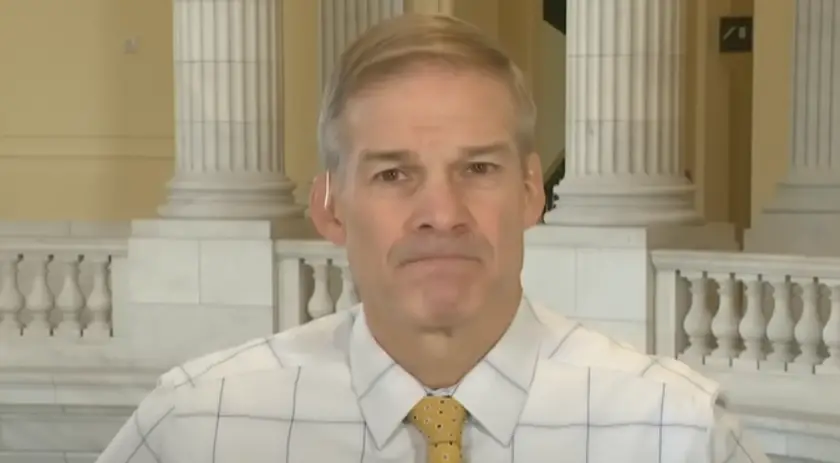 Major House Republican Jim Jordan isn't playing games. He's demanding answers.
And Jim Jordan sent off a letter that has huge consequences for Donald Trump.
Jim Jordan (R-Ohio), the chairman of the House Judiciary Committee, and other Republican leaders are asking Manhattan district attorney Alvin Bragg to testify about what they claim is "a politically motivated prosecutorial decision" in light of the impending indictment of former president Donald Trump.
Trump stated on Saturday that he believes he will be arrested on Tuesday in relation to a hush-money payment made to adult star Stormy Daniels due to "illegal leaks" from the Manhattan district attorney's office.
He further urged people to protest in order to "take our nation back!" GOP politicians have since criticized the impending prosecution.
In a letter to Bragg on Monday, Jordan and other leaders alleged that the case was a "fishing expedition" based on a legal premise that "appears to be tenuous and untested."
Falsifying business records is the potential criminal in this case. It is a misdemeanor that can be escalated to a Class E felony, the lowest level of felony, if prosecutors can show it was done to hide or commit a second crime, in this case, a campaign funding violation.
According to the notion that Trump's campaign benefited from Daniels' silence, the hush money payment effectively became an unlawful donation to Trump's campaign.
Along with House Administration Committee Chairman Bryan Steil (R., Wis.) and Oversight Committee Chairman James Comer (R., Ky.), Jordan signed the letter and asserted that the statute of limitations explained the "rush to judgment" and that the Department of Justice had previously declined to prosecute the campaign-finance violation.
The trio asserted that Bragg has pursued this case despite internal dissent within the DA's office and that Michael Cohen lacks credibility as a lead witness.
Also, they focused on Trump's presidential campaign as a potential driving force behind the prosecution. Trump himself submitted in all caps on Truth Social Sunday, asserting: "Alvin Bragg should be held accountable for the crime of 'interference in a presidential election.'"
If these rumors are true, Jordan and company warned that their acts would undermine faith in the fair administration of justice and irrevocably impact the 2024 presidential race.
On Saturday, Bragg made an internal response to the heightened pressure at his workplace. "We do not tolerate attempts to intimidate our office or threaten the rule of law in New York," he stated in a memo to staff that Politico was able to get.
Trump's New York probe appears to be coming to a close. Michael Cohen, Trump's former personal lawyer and "fixer," testified recently, and Stormy Daniels met with prosecutors even though she did not herself testify before the grand jury.
Trump was also given the chance to testify, which is a sign that an indictment is imminent.
As a last-minute maneuver, it was also revealed that Robert Costello, Cohen's former legal counsel, would testify. According to a source with knowledge of the situation, Costello reached out to Trump's attorneys and the Manhattan district attorney's office to present evidence that disputes Cohen's public statements about the alleged hush-money payments.
According to reports, Cohen paid $130,000 to Daniels on Trump's behalf and was later reimbursed for it. After the fixer admitted guilt to federal charges, he said that he had orchestrated the payment with Trump and under his guidance.
Privately, Trump's advisors urged him not to organize protests. With the attack on the Capitol on January 6, 2021, they were concerned about the perception of a protest in Manhattan.
Republicans have criticized the anticipated prosecution, with ex-vice president Mike Pence labeling it "politically charged," but many have spoken out against a protest.
"I don't think people should protest this, no," House Speaker Kevin McCarthy said during a media briefing Sunday.
Stay tuned to Prudent Politics.