Nancy Pelosi ruthlessly mocked for idiotic statement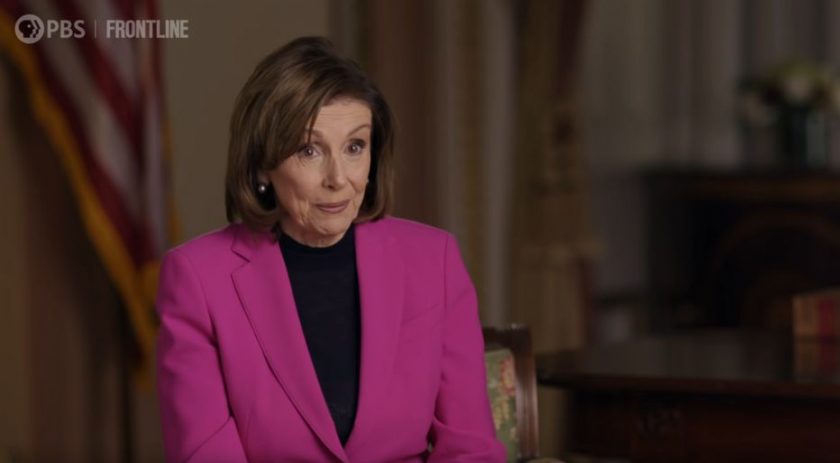 Pelosi and Biden have been thick as thieves for years. But she's not doing him any favors now.
And Nancy Pelosi ruthlessly mocked for idiotic statement.
Former House Speaker Nancy Pelosi (D-CA) believes President Joe Biden will be re-elected in 2024, and she believes his age, 80, will be an advantage.
Pelosi stated during Axios' State of the AIDS Fight virtual event on Wednesday that Biden will win because "he's been around a while and that experience counts for a lot of knowledge and judgment about how to get things done."
"He thinks in a strategic way about how to get things done and has been successful," revealed the 83-year-old representative.
Biden's age has been raised frequently and on both sides of the political spectrum in the run-up to the 2024 presidential race.
The thought of an 86-year-old president, as Biden would be by the end of a second term, is typically seen negatively.
According to a recent Pew Research Center poll, 49% of Americans feel that the optimum age for a president is in their 50s.
Notably, Biden and former President Donald Trump, who is 77 years old, are the two frontrunners for the 2024 election.
A separate poll conducted by JL Partners/DailyMail.com last month indicated that over half of respondents believed Biden was too old to be commander-in-chief.
This, however, does not appear to bother the president.
His age, he claims, "doesn't register with me."
"With regard to age, I can't even say I guess how old I am, I can't even say the number," he joked.
"I respect them taking a hard look at it — I'd take a hard look at it, as well. I took a hard look at it before I decided to run, and I feel good. I feel excited about the prospects," Biden explained.
Earlier this week, Biden declined to attend a dinner with his NATO counterparts in Vilnius, Lithuania, citing a hectic schedule.
"Biden is not attending tonight's dinner with NATO leaders," an official said Tuesday.
The president, according to the official, has "four full days of official business and is preparing for a big speech tomorrow, in addition to another day at the summit."
The move sparked worry, especially given the president's senior age.
Stay tuned to Prudent Politics.