Top Senator has medical emergency and now all hell is breaking loose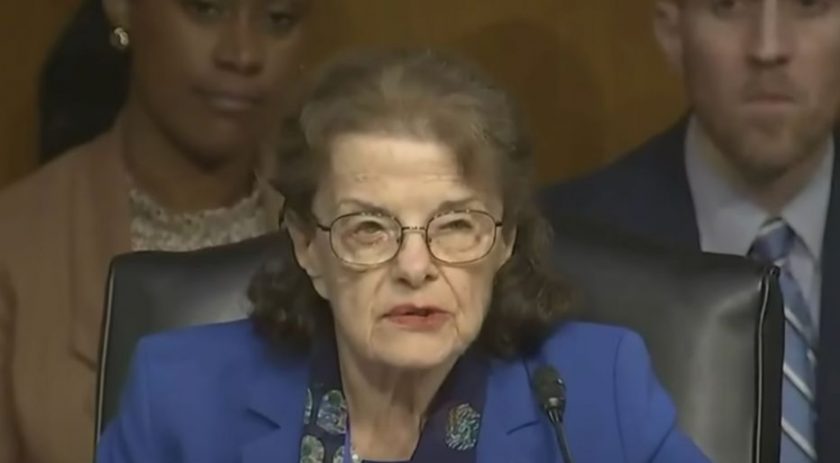 Congress is in shambles. One of their own may not be around for long.
And a top Senator had a medical emergency and now all hell is breaking loose.
The average age in of the Senate is getting older and older, and with that comes a lot of problems.
The most obvious is that health issues could strike out of nowhere.
Sen. Dianne Feinstein (D-CA), a 90-year-old legislator who has faced calls to resign due to medical difficulties, did not attend a scheduled event in San Francisco on Wednesday.
Feinstein's office told the San Francisco Chronicle that the senator was unable to attend the 150th anniversary commemoration of the city's cable cars due to health issues.
"She is not feeling well and has a cough. She decided it was best to stay at home," Feinstein's spokesperson, Ron Eckstein, told the news outlet.
Feinstein is the Senate's oldest active member, and some colleagues have expressed worries about her mental competence and capacity to execute the job in recent years.
Scrutiny increased after she returned to the Senate in a wheelchair this spring, capping off a months-long sabbatical during which she received treatment for and recovered from shingles.
Feinstein made waves last week when she appeared to become confused and began delivering a speech during a vote on Capitol Hill.
Asked to vote on the defense appropriations bill, Sen. Dianne Feinstein (D-CA) begins giving a speech: "I would like to support a 'yes' vote on this. It provides …"

Sen. Patty Murray (D-WA): "Just say aye." pic.twitter.com/Gw2eZ9rEMv

— The Recount (@therecount) July 27, 2023
Feinstein announced her intention to run for re-election in 2024 in February.
Reps. Adam Schiff, Katie Porter, and Barbara Lee, all prominent House Democrats, have declared campaigns to succeed Feinstein in the Senate.
However, several of Feinstein's Democratic colleagues have urged her to resign before the end of her tenure.
Rep. Ro Khanna (D-CA) has said he will give the "situation the benefit of the doubt" and is "hopeful" that Feinstein will be able to complete her obligations.
According to the Chronicle, House Speaker Emerita Nancy Pelosi (D-CA) attended the cable car ceremony and insisted that Feinstein was "good… she's doing her job."
"Even though she had the diagnosis of shingles, she went back there and she was there for every vote so that the judges could be confirmed even though the other side would not cooperate," Pelosi added.
"It's a tribute to her that we wouldn't be here if she hadn't made that strong step when she was mayor in San Francisco to save the cable cars. She's present in so many ways."
Stay tuned to the Prudent Politics.