This Republican just ruined his presidential hopes with two words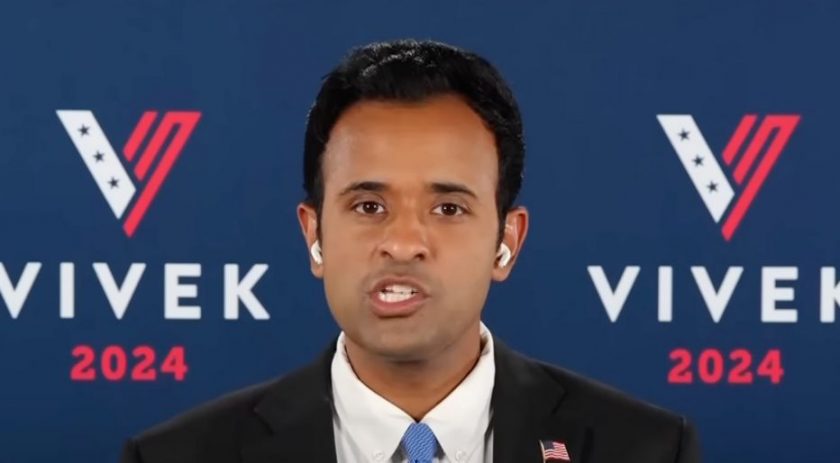 The race for the White House is heating up. But one candidate's ride has come to an end.
And this Republican just ruined his presidential hopes with two words.
When you're running a campaign, you never want to shy away from taking a strong stance on the issues that matter most.
If nothing else, that strengthens your platform for the primary.
But what you do want to avoid is commenting on obscure issues that no one has interest in or the party greatly disagrees with.
And that's what one Republican just did.
Vivek Ramaswamy, a 2024 presidential candidate, is "skeptical" about whether the 9/11 Commission told the truth about the terrorist attacks on September 11, claiming the public can take the truth.
In an interview with Blaze TV's Alex Stein on Tuesday night, Ramaswamy questioned the commission's findings. Stein questioned him if he thought 9/11 was a "inside job" or "exactly like the government tells us."
"I don't believe the government has told us the truth," Ramaswamy said.
"I'm driven by evidence and data. What I've seen in the last several years is we have to be skeptical of what the government does tell us."
"I haven't seen evidence to the contrary, but do I believe everything the government told us about it? Absolutely not. Do I believe the 9/11 Commission? Absolutely not," the Republican candidate continued.
Ramaswamy later stated on X, formerly Twitter, that he is not disputing the US's responsibility for the 9/11 attacks.
"Do I believe our government has been completely forthright about 9/11? No. Al-Qaeda clearly planned and executed the attacks, but we have never fully addressed who knew what in the Saudi government about it. We *can* handle the TRUTH," Ramaswamy posted.
According to RealClearPolitics, Ramaswamy is now in third position in the 2024 presidential election.
He has stated that he is running to advance the "America First" platform and has a reputation for demanding transparency from government institutions and agencies.
He has made the abolition of the "Deep State" a central theme of his campaign, and he has urged for former President Donald Trump to be pardoned if he is found guilty of federal criminal charges in two separate indictments.
While Ramaswamy's positions in politics are generally agreeable to the American public, this random stance serves no one.
Why is he talking about 9/11? It was 22 years ago.
And America is currently facing economic, military, and immigration crises. Maybe he should focus more on that.
Stay tuned to Prudent Politics.