A Republican governor just ordered an investigation into this enormous electoral fraud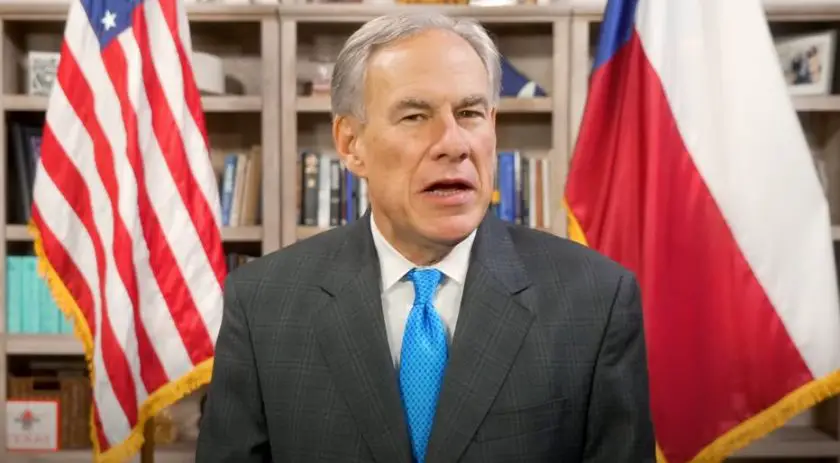 Another day, another investigation. An important race won by a Democrat is now added to the rolling list of election issues.
And now a Republican governor just ordered an investigation into this enormous electoral fraud
Governor Greg Abbott has requested that the Texas Secretary of State and law enforcement initiate an inquiry into voting equipment malfunctions and election fraud in Harris County, a Democratic stronghold.
"I'm calling on the Secretary of State, the Attorney General's Office, and the Texas Rangers to initiate investigations into allegations of improprieties in the way that the 2022 elections were conducted in Harris County," Governor Abbott declared.
"The allegations of election improprieties in our state's largest county may result from anything ranging from malfeasance to blatant criminal conduct."
"Voters in Harris County deserve to know what happened," the Governor continued.
"Integrity in the election process is essential. To achieve that standard, a thorough investigation is warranted."
On Election Day, voting machines were down in Houston neighborhoods disproportionately populated by Hispanic Americans.
"The problems at the site, east of downtown, began before the polls opened: an election clerk quit and the voting machines were not set up, county election officials said," The New York Times reported.
Long lineups and frustration among voters resulted from the machines' failure.
A judge ordered polling places to stay open for an extra hour after the polls closed at 7:00 p.m., but those who waited may not have their votes tallied.
"But the votes cast during that extra hour may not count: State officials asked the Texas Supreme Court to intervene and stay the order, and the court did so," The Times' report continued.
"Any provisional ballots cast after 7 p.m. will be set aside, according to the county elections administrator."
In the Harris County Judge's race, left-wing incumbent Linda Hidalgo eked out a 17,000-vote victory against Republican rival Alexandra Mealer despite repeatedly attempting to defy Governor Abbott in order to implement COVID mandates.
Of course, that was hardly the first instance of Democrats coming out on top in a district where voting machines were down on Election Day.
After "printer and tabulator issues" impacted 48% of Maricopa County polling stations on Election Day and were not fixed until at least 3:00 P.M., Democrat Katie Hobbs defeated Republican candidate Kari Lake by 17,000 votes in Arizona's Gubernatorial Election.
On Election Day, election administration in America was once again a complete disaster.
These mistakes and malfunctions must be corrected if Americans are to have faith in the outcome of their elections.
Stay tuned to Prudent Politics.