A RINO went on MSNBC and completely sold out conservatives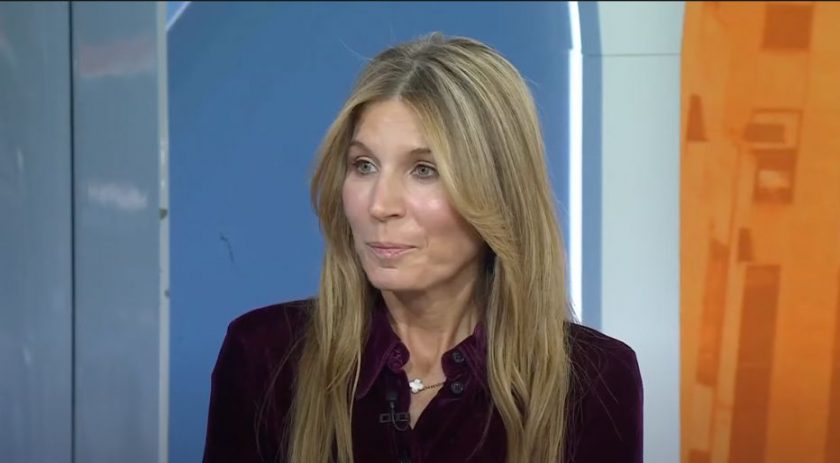 There's a RINO epidemic. So-called Republicans are selling out to the Left.
And a RINO just went on MSNBC and completely sold out conservatives.
It's amazing to see MSNBC's Nicolle Wallace make the transition from former President George W. Bush's press secretary to a rabid Never-Trumper.
Wallace wants to use the War on Terror against Republicans after serving as its spokesperson.
She also suggested using drones to attack the Republicans she referred to as "terrorists."
Wallace's claim that conservatives generally approved of political violence was thus doubly ironic.
"I guess the broader landscape also includes this when Paul Pelosi was attacked, Elon Musk and Donald Trump, two Republicans or conservatives or whoever wants to claim them today with the biggest megaphones perpetuated conspiracy theories about both Paul Pelosi and the nature of the brutal attack against him, which was an assassination attempt against Speaker Pelosi who was in the Presidential line of succession," Wallace began.
First off, information regarding the Paul Pelosi incident is still hazy; the assailant was a drug-addicted nudist who produced hemp bracelets and was a registered Green Party member on the left.
"When Congressman Scalise was tragically shot and wounded, and I remember this at the time, and I've gone back and checked, there was universal condemnation of political violence and a genuine rejection of anyone who would resort to violence," Wallace continued. "That doesn't happen on the Right, full stop. They do not reject violence. In some instances, they cheer it. In many, they instigate it."
Propaganda and projection in the classic way.
There were undoubtedly left-wing extremists who rejoiced online and claimed that Scalise deserved what he received; in fact, the offender was a Democrat who backed Senator Bernie Sanders (I-VT).
Democrats complain about "overheated rhetoric," but in the days before the massacre at the charity baseball game for Congress, Senator Sanders worked up a ruckus by warning that Republicans would "kill" Americans over their stance on healthcare.
Democrats supported the nearly seven-month-long riots in 2020.
Other well-known people, like Vice President Kamala Harris, contributed to a bail fund to release rioters from custody.
An author of the book "In Defense of Looting" was featured on NPR.
The "punch a Nazi" cliché was also made famous by the Left, who also promoted the notion that anyone who disagrees with RINO Senator Mitt Romney qualifies as a "Nazi" (R-UT).
For claiming that rioting hindered Democrats' chances of winning the election, a former Obama data analyst was reprimanded and fired.
When Senator Rand Paul was brutally attacked by a rabid left-wing neighbor who was spurred by Democrats' rhetoric, leaving him with broken ribs and a punctured lung that almost took his life, many individuals on the Left, including Rep. Nancy Pelosi's (D-CA) daughter, laughed.
Jeb Bush, a former governor of Florida, should have "punched [Trump] in the face," according to Wallace.
Politics-related violence is entirely acceptable to Democrats.
If Nicolle Wallace and Democrats are serious about denouncing political violence, they must examine themselves.
Stay tuned to Prudent Politics.