Adam Schiff made the most boneheaded statement that you have to see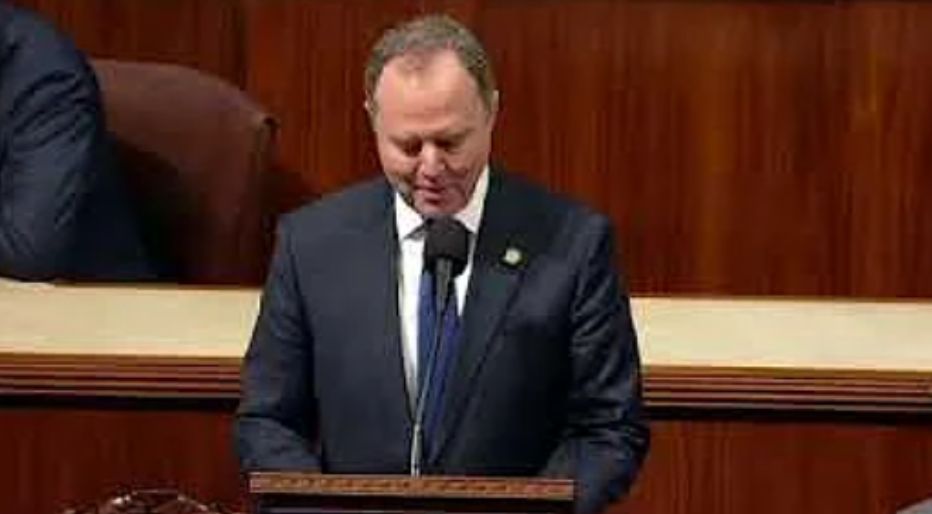 Schiff is one the least-liked politicians in the entire country. His constant lies have made him a pariah.
And now Adam Schiff made the most boneheaded statement that you have to see.
The political elites will make up any excuse to justify their lavish lifestyles.
And Adam Schiff is no different.
Adam Schiff insists that his permanent residence is in California, despite new evidence indicating the Democrat has claimed his Maryland residence as his primary location for the past two decades.
"I think just about every member of Congress has a residence in their state and a residence back in D.C. since we're in session much of the week," Schiff told KCRA this week.
"People make a family decision where they're going to have their kids, but our principal residence, our primary residence, is in California. Always has been and always will be."
Many other members of Congress have two residences, one in their home state and one on the East Coast, closer to the Capitol.
However, it is uncommon for members of Congress to declare their principal residence as somewhere other than the state they represent.
According to deed records, Schiff listed his Maryland house as his principal residence in 2003, CNN reported Friday.
Schiff refinanced his mortgage in 2009, 2010, 2011, and 2012, confirming his Maryland house as his principal residence once more.
Schiff refinanced his mortgage again in 2020, indicating that the Maryland residence was his second home, yet his children attend local schools, and social media posts show Schiff is still residing in Maryland.
Schiff's campaign spokesperson Marisol Samayoa told CNN that he moved his family to the D.C. region to spend more time with his children because many of his obligations demand him to be on the East Coast frequently.
She further stated that Schiff claimed his houses in California and Maryland as principal residences for loan purposes.
"I think it's honestly a non-issue," Schiff continued when pressed about having a community in Maryland and a bigger home.
"Members of Congress all have a residence on both coasts, and they make a decision based on how far away the Capitol is, and the age of their kids, where they'll get to see most of their kids. It's really as simple as that."
Schiff is not in any legal trouble as a result of his dual residency. However, spending less time in California may pose a problem for him in the tight Senate campaign, which is projected to be one of the most expensive legislative primaries in history.
Schiff has been a congressman in the Los Angeles area for about 23 years, and he declared his candidacy for U.S. Senate in January, hoping to succeed the late Sen. Dianne Feinstein in a crowded, high-profile primary campaign.
According to a UC Berkeley Institute of Governmental Studies survey co-sponsored by the Los Angeles Times, Rep. Katie Porter (D-CA) leads Schiff by 17% to 16%. Rep.
Barbara Lee (D-CA) has 9%, trailing former Major League Baseball player Steve Garvey, who declared his Republican candidacy last month, who has 10%.
Stay tuned to Prudent Politics.