Biden blasted for his radical military policies that will destroy the US Senate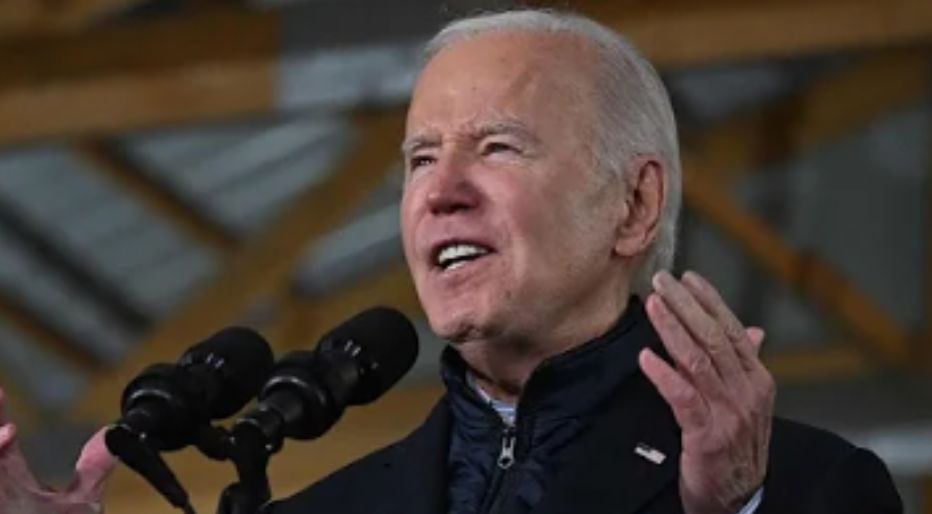 The Biden administration is an absolute disgrace to America. And people across the world have come to realize how harmful his policies really are.
And now Biden has been blasted for his radical military policies that will burn down the US Senate.
Senator Tommy Tuberville has blasted Biden for his failed military policies and said that Biden would rather "burn the Senate down" than negotiate on his military policies.
Since February, the Alabama Republican has blocked the passage of legislation as well as a Defense Department policy that would allow military members to be reimbursed if they travel for an abortion outside of their home state.
The policy was created by Lloyd Austin, a former Secretary of the Army, after the U.S. Supreme Court ruled in favor of abortion and left abortion legality and restrictions to states.
On CNN, Tuberville stated "It's typical of this place. This administration would rather burn the Senate down and that's what would happen. … If you change the rules of the Senate then it lasts forever."
He continued and added, "So they would rather burn down the Senate than negotiate."
Tuberville has refused to budge amid the ongoing war in Ukraine and the escalating conflict between Israel and Hamas.
Tuberville has demanded that Austin reverse the DoD policy on abortion travel; he has claimed that the policy politicizes the US military and essentially funds abortions.
He has also denied the Democrat claim that his hold is affecting the readiness and effectiveness of the military.
He said, "If I thought this was happening, I wouldn't be doing this. And I've told you that all along. And the people that I trust tell me that it's not."
Some Democrats have suggested that they change Senate rules to get around Tuberville, but in order to do that, nine Republicans would have to join all Democrats in the motion.
Tuberville also pushed back on that idea saying, "If they go around and, without negotiating, change the rules of the Senate it just goes to show you they want it their way or the highway."
Presidential candidate Nikki Haley has said that Tuberville's hold is a "mistake" whereas Republican Senator Mike Lee has praised him.
Lee claimed in a social media post that, "We need more like @SenTuberville. And we need more senators defending him — especially those claiming to care about life and the rule of law. Republican senators shouldn't be siding with Biden here; nor should they silently acquiesce to his false and inflammatory talking points."
Regardless, Biden's military policies are an absolute failure and the American people know it.
He has continued to push his Radical ideologies and agendas on the US military and threatened severe consequences to all service members who do not conform to his ideas.
This sort of bullying to get his way is exactly what the world is realizing about Joe Biden.
His leadership is nonexistent and his policies are leaving America open for attack.
Rather than support the military and negotiate on topics, Joe Biden would rather see America divided and crippled.
It is time for a real leader to be elected who can fix this mess that Joe Biden has left us in.
Stay tuned to Prudent Politics as we bring you the TRUTH that the Left refuses to.