Bombshell development could destroy Democrats' Senate control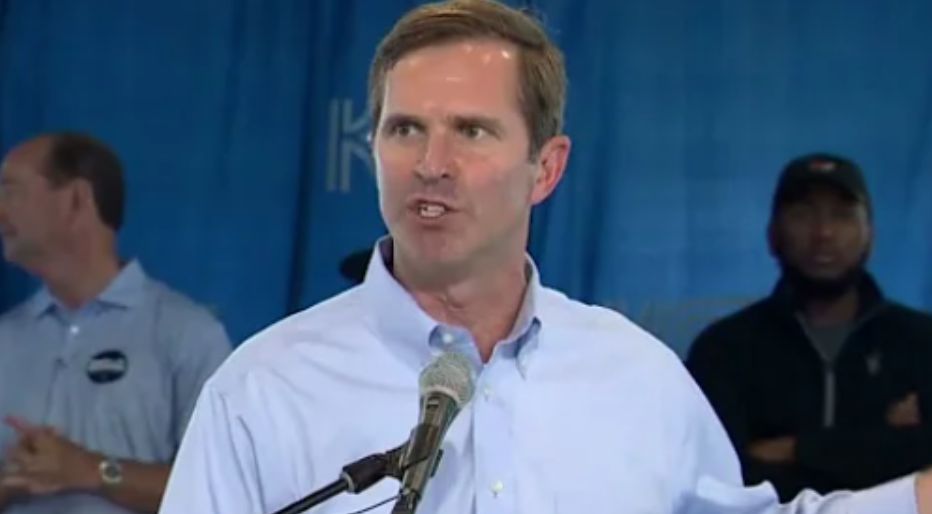 Democrats depend on their majority in the Senate for Biden's appointments. But they're in for a rude awakening.
Because this bombshell development could destroy Democrats' Senate control.
The race for governor of Kentucky is heating up, and with it hangs the potential for a major shift in the balance of power in the U.S. Senate.
Incumbent Democratic Governor Andy Beshear is facing a tough challenge from Republican Attorney General Daniel Cameron.
The outcome of the election could determine whether or not Democrats maintain their narrow majority in the Senate.
One of the key issues at stake in the race is a state law that requires Beshear to appoint a Republican to the Senate if current Republican Senator Mitch McConnell steps down before the end of his term.
Beshear has argued that the law is unconstitutional, but the Republican-controlled state legislature has overridden his veto.
If Beshear is re-elected and McConnell resigns, Beshear would be forced to choose from a list of three Republican candidates selected by the state GOP.
This would effectively give Republicans the power to choose their own replacement for McConnell.
Following multiple health scares from McConnell over the past year, Republicans know that this issue might become a very real one soon.
The outcome of the Kentucky governor's race could have a major impact on the balance of power in the U.S. Senate.
This will make it much more difficult for President Biden to pass his Radical Leftist agenda and continue brainwashing the American people.
While Democrats have pushed back on this idea, the Seventeenth Amendment to the US Constitution outlines the ruling very clearly.
It says, "That the legislature of any State may empower the [governor] to make temporary appointments until the people fill the vacancies by election as the legislature may direct."
It is also important to note that the Kentucky law requiring the governor to appoint a member of the same party as the outgoing senator is not unique.
A number of other states have similar laws in place. This means that the outcome of the Kentucky governor's race could have implications for other Senate races in the future.
The stakes are high in the Kentucky governor's race as it very well could play a major part in Senate control.
The American people know that this is an important issue and a critical time since pressure from the Left is ramping up.
More and more Radical bills are being passed and American freedoms are slowly slipping away.
Having strong leaders in power during times of this is extremely critical to the future of the country.
The American people are pushing back against the Radicals in this country, and we are fighting to preserve this great nation.
Stay tuned to Prudent Politics for updates on this developing story.