Biden DOJ releases document that could determine Donald Trump's fate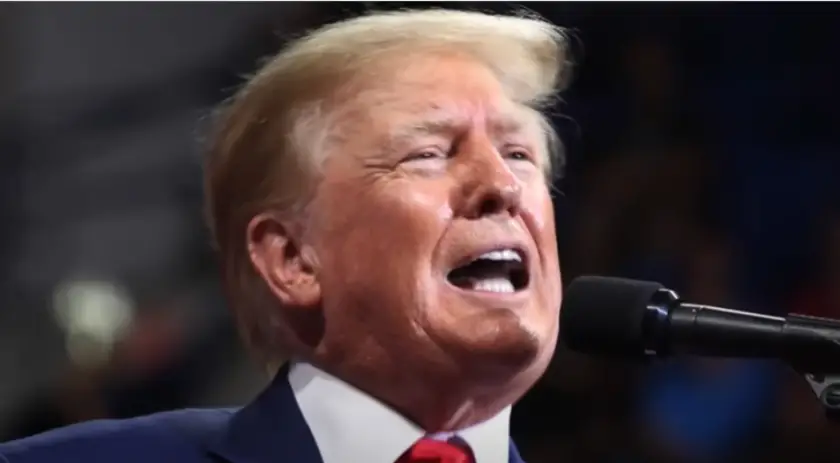 Donald Trump is public enemy number one to the Democrats. He faces a very real possibility of being thrown behind bars.
And the Biden DOJ released a document that could determine Donald Trump's fate
When it comes to Donald Trump, you either love the man or hate the man.
It should surprise no one that after years and years of conditioning by the left-wing media, Democrats are willing to do anything to bring Trump down.
That includes accusing him of everything from stealing classified information to assaulting a woman in a changing room in New York.
The accusations range from the bizarre to the outrageous with no end in sight.
And that's exactly the point. The Democrats are banking on gumming up Trump's campaign for presidency with legal paperwork to slow him down.
Then, if he starts to talk about the cases against him, they threaten him with gag orders and fines.
Now we're getting an inside look into the allegation that he kept classified documents. This the same allegation that supposedly justified raiding his home in Florida.
More of the search warrant affidavit that authorized the FBI to raid former President Donald Trump's Mar-a-Lago mansion and resort was ordered to be made public by Florida Magistrate Judge Bruce Reinhart on Wednesday, and the Justice Department cooperated.
Reinhart's decision refused media organizations' request that the entire affidavit be unsealed, but permitted the Justice Department to distribute a less-redacted version of the document on Wednesday.
The newly unredacted portions of the affidavit suggest that the FBI was aware, prior to the search, that Trump was keeping boxes "in at least two different rooms within the premises" "between January 21, 2021, and late August 2021."
According to the affidavit, when FBI agents and DOJ officials met with Trump's counsel at Mar-a-Lago on June 3, 2022, to retrieve documents subpoenaed by the Justice Department, they discovered approximately 50-55 boxes inside a storage room at Trump's Palm Beach, Fla., club after 15 boxes were provided to the National Archives and Records Administration out of the approximately 85-95 boxes Trump was believed to be in possession of.
"It appears that approximately fifteen to thirty of the FPOTUS BOXES had previously been relocated elsewhere. The FBI agents also observed that the composition of boxes differed such that fewer Bankers boxes were visible, while more plain cardboard boxes and storage bins were present," an unredacted portion of the affidavit reads.
"Other items were also present in the STORAGE ROOM, including a coat rack with suit jackets, as well as interior décor items such as wall art and frames," it continued.
The document notes that "the door to the STORAGE ROOM was painted gold and had no other markings on it" and the room was "located approximately mid-way up the wall and is reachable by several wooden stairs."
Aside from the boxes of documents, the affidavit states that Trump kept "merchandise such as challenge coins, garment bags, Mar-a-Lago memorabilia such as photograph frames and other decor items" in the room.
The search warrant also includes a photograph of the storage room from special counsel Jack Smith's federal indictment of Trump.
According to Reinhart, the DOJ agreed to make some further elements of the search warrant public, but wanted to keep others redacted to "comply with grand jury secrecy rules and to protect investigative sources and methods."
Trump, 77, has been charged with 37 felony counts connected to Smith's probe into his handling of confidential White House records, including deliberate retention of national security information and conspiracy to obstruct justice.
The former commander-in-chief has pleaded not guilty in the matter and fiercely denies any wrongdoing, claiming that he declassified the records and that the DOJ is conducting a "witch-hunt" against him.
Stay tuned to Prudent Politics.