Republicans are panicking after a Democrat censorship scheme was just uncovered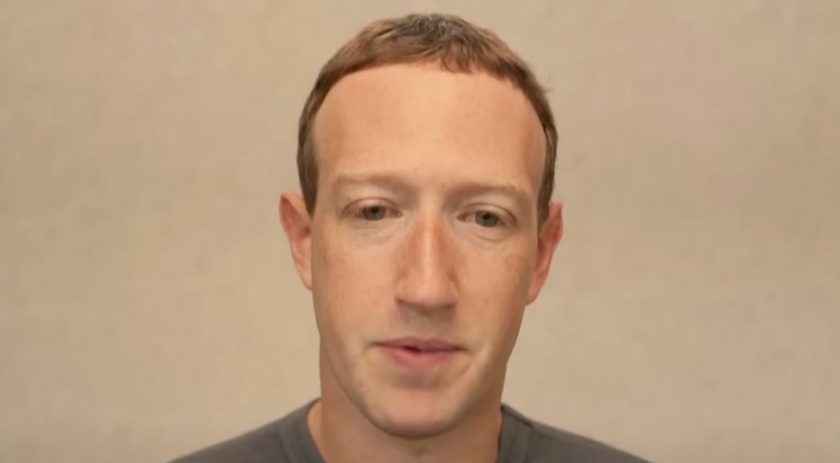 Democrats are struggling to defend any of their positions. The easiest way to win for them is to make sure Republicans can't respond at all.
And Republicans are panicking after a Democrat censorship scheme was just uncovered.
A screenshot sent to the Daily Caller News Foundation shows that the famous conservative social media account Libs of TikTok has already been blocked on tech giant Meta's new text-based app Threads.
The screenshot was posted to Twitter and shows that Libs of TikTok, which is headed by Chaya Raichik, wrote that "[n]on-binary isn't real" on Threads Friday morning, and the newly released app banned her the same day owing to its "hate speech" restrictions.
According to Raichik, the takedown was unsurprising given Meta CEO Mark Zuckerberg's history of conservative repression on Facebook and Instagram.
"Within hours of joining I got death threats, had people sharing my address, and was told to kill myself," Raichik told the Daily Caller News Foundation.
"None of those posts were removed despite me reporting them. Only my factual post was removed."
The "Terms Of Use" for Threads explain that the new app follows the same "Community Guidelines" as Meta's Instagram because "the service is part of Instagram."
Raichik shared a video on Twitter of the harsh content thrown at her that allegedly still exists on Threads.
This, Raichik told the Daily Caller News Foundation, defies Zuckerberg's intention for Threads to be "a friendly place."
Instagram's guidelines state that it removes "hate speech," defining it as "a direct attack against people … on the basis of what we call protected characteristics: race, ethnicity, national origin, disability, religious affiliation, caste, sexual orientation, sex, gender identity and serious disease."
Stating facts is "hate speech" on Threads pic.twitter.com/8riRCTNhCv

— Libs of TikTok (@libsoftiktok) July 7, 2023
"It's clear that the biased censorship from Big Tech is still thriving everywhere except Elon's Twitter," Raichik told the Daily Caller News Foundation. "I think I'll stick with Twitter."
Other notable conservatives, including as Donald Trump Jr. and DC Draino, have also complained about restrictions on Threads since its inception on Wednesday.
FoxNews showing how Zuck's new app "Threads" is already censoring me & other conservatives on day 1

This is the warning that pops up when you try to follow me there

Why does Meta treat 74+ million Americans like 2nd class citizens? pic.twitter.com/k9cVqg0ssF

— DC_Draino (@DC_Draino) July 6, 2023
The pair both claimed that Threads asked users if they are "sure" they want to follow the accounts and flagged that both have "repeatedly posted false information," according to screenshots.
"Are you sure you want to follow [the account]," the warning reportedly asks. "This account has repeatedly posted false information that was reviewed by independent fact-checkers or went against our Community Guidelines."
Meta did not immediately reply to a request for comment from the Daily Caller News Foundation.
Stay tuned to Prudent Politics.