Biden unveils shocking plan that leaves border states terrified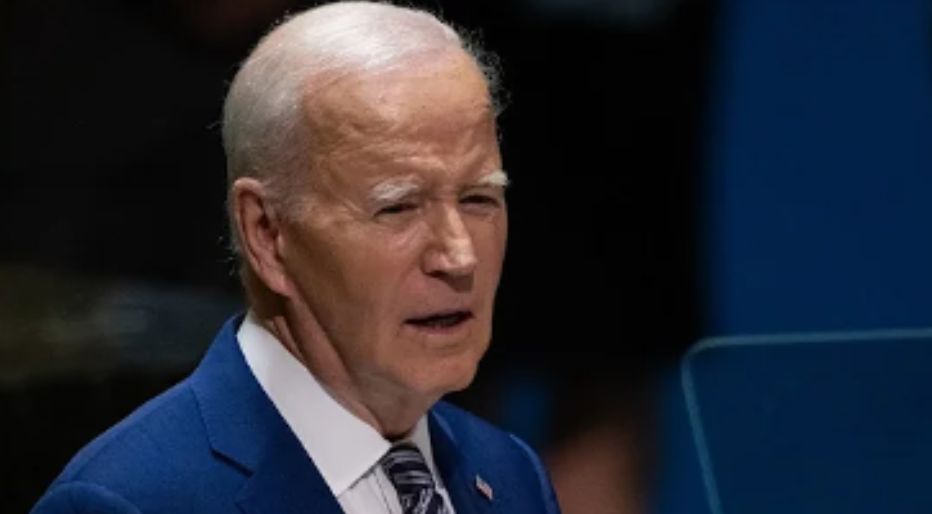 The state of the border is an abysmal failure, and the Biden administration is fully to blame. Many officials on both sides of the aisle are demanding a change from Biden.
But instead, his new plan has been discovered and it leaves border states terrified.
Biden is now planning to give ID cards to illegal immigrants attempting to enter the country before allowing them entry.
Typically, immigrants who enter the United States illegally would be deported as makes sense, however under Joe Biden, it doesn't seem to matter if you attempt to enter legally or illegally.
Joe Biden's administration has seemingly been allowing in any and all immigrants regardless of how they attempt to enter.
It also doesn't seem to matter if these illegal aliens are violent criminals or not; Joe Biden is welcoming them all in anyway.
ICE claims that these ID cards are to help them keep track of the influx of immigrants and to "improve current, inconsistent paper forms that often degrade rapidly in real-world use."
However, the president of the National Immigration Center for Enforcement (NICE) had an excellent point when he said, "ICE is a federal law enforcement agency, not the DMV."
He went on further to state that, "ICE should be arresting, detaining, and removing those who come here illegally, not doling out social services."
Instead of forcing out illegal criminals, the current administration is providing them with a means to stay in the US illegally longer.
This is not a matter of hating immigrants; this is a clear-cut case of the US government encouraging illegal activity.
As the migrant encounters reach around nine thousand every single day, Joe Biden and his administration are doing nothing to stop or slow the flow of illegal immigrants.
Instead, they are making it easier for illegals to enter the country.
House oversight committee officials have said they fear this is "yet another Biden Administration move encouraging illegal immigration by rewarding illegal immigrants for breaking our laws."
This also comes at a time where the number of violent crimes and even murders have been happening by illegal aliens.
Joe Biden has once again made it clear that he cares more about illegal foreign criminals than the lives of the American people.
Recently, border officials have been so overwhelmed by the number of migrants flooding the border that they have resorted to releasing them onto the streets of San Diego and Tucson.
Even as Biden allies cry out for help and beg the federal government to do something, Joe Biden is making it easier and easier for immigrants to cross illegally.
The problem is beyond serious, and many Democrats are asking Joe Biden to stop or at least slow the flow, yet he refuses to acknowledge them.
This problem is going to destroy our country unless our border is secured and secure quickly.
Stay tuned to Prudent Politics for other news stories and updates.