Biden's allies are jumping ship after he made this brainless blunder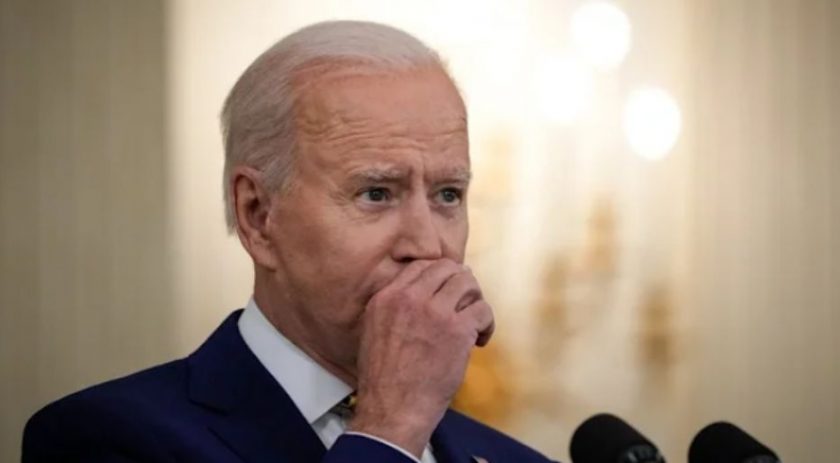 President Biden's incompetency knows no bounds. Even his closest friends want out.
And Biden's allies are jumping ship after he made this brainless blunder.
The ailing 80-year-old president has made many errors along the way, but one unsung failure is his economy-crushing climate regulations.
Not only are Republicans dissatisfied with Biden's climate change policies, now Democrats too are raising their voices against him.
A new poll released on Monday shows that only 40% of adults approve of Biden's handling of climate change and 57% disapprove.
Many Republicans are upset with Biden's handling of the climate especially when it comes at the expense of the economy.
The Biden administration continues to make questionable and even terrible decisions when it comes to climate change.
The administration has even gone as far as trying to regulate household appliances, promote green energy all while trying to destroy the drilling and mining jobs in America.
But now Democrats as well join the polls in voicing their frustration with Biden's handling of climate change.
In the Inflation Reduction Act that Biden has been pushing for over a year, the bill also includes things Biden hopes will effectively combat climate change.
However, 71% of surveyed adults say they have either not heard of or heard very little regarding the Inflation Reduction Act.
The Biden administration has made countless errors over the years, but his handling over climate change may be one of the worst.
Biden is losing support among Democrats that don't believe he can or will do anything about climate change.
Biden's national climate advisor said, "The president has been focused on mounting an all-of-government response to the climate crisis. We see the impacts in our communities every single day. And the west, in particular, has been feeling the brunt of this, with heat waves blanketing communities, the skies turning orange."
When asked why Democrats and Republicans alike are still unhappy, he further said, "the American people, and frankly, people all around the world, want everybody to go as fast as they can, faster and faster, picking up the pace of climate action."
That may be the case for Biden, but as long as he keeps passing and approving laws and policies that destroy the lives of the American people and does nothing to make either side happy, he has no hope to appease the public.
According to recent polls, 72% of Republicans want the economy to take precedence over climate change while 80% of Democrats want the opposite.
With such an obvious and decisive split in opinions, Biden still finds a way to fumble and make both sides unhappy.
Besides being incompetent and unable to even appeal to his own supporters, is there anything Biden can do right?
This week, Biden has a series of speeches that he hopes will help his numbers in the polls regarding climate change.
His climate-focused events in Arizona, New Mexico, and Utah are aimed at trying to garner support again and convince people he can help.
Do you think that Biden has any hope if both sides are unhappy?
Stay tuned to Prudent Politics as we answer this question further.