Chuck Schumer is shaking with fear after a leading Democrat exposed this 2024 secret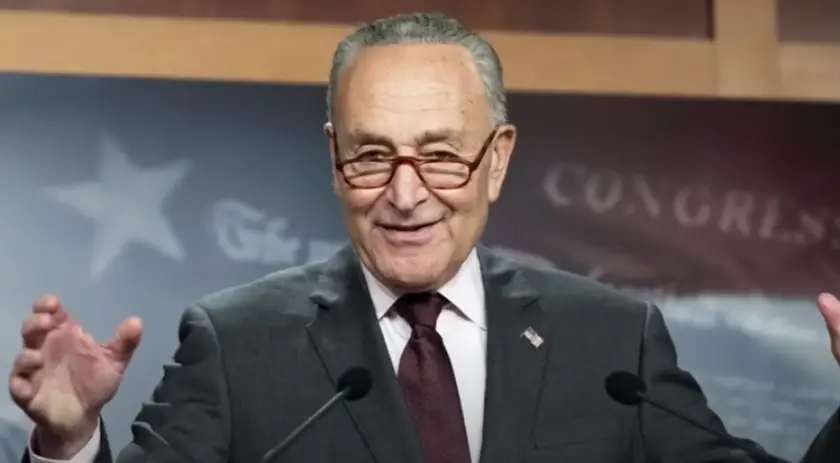 For the 2024 election, Democrats face a terrible scenario. This move has the potential to make or shatter the Party's hopes.
And Chuck Schumer is shaking with fear after a leading Democrat exposed this 2024 secret.
Democrats won 51 Senate seats after an unexpectedly strong showing in the midterm elections.
The Democrats gained some breathing room in the next session of Congress after gaining control of the Pennsylvania Senate seat.
Democrats will face an uphill battle to maintain Senate power following the 2024 elections.
The Senate map for Democrats in 2024 is cruel with three vulnerable Democrats running for re-election in the deep red states of West Virginia, Ohio, and Montana.
To have any chance of retaining the seats, Senate Majority Leader Chuck Schumer (D-NY) requires all three incumbent Democratic Senators to seek re-election.
Senator Jon Tester (D-MT) survived two close campaigns in 2012 and 2018, both of which were favorable to Democrats.
Montana is rapidly becoming a deep red state, having been carried by former President Donald Trump by 16 points in the 2020 election.
Senator Tester is Montana's final Democrat in a statewide post, and he is likely the sole Democrat in the race in 2024.
During an appearance on NBC's Meet the Press, Tester stated that his political future is uncertain.
"If I decide to run in this thing, and it'll be a discussion that I have with my family over the holidays because it is a big undertaking, I feel good about my chances," Tester said.
Senator Tester's retirement would be a huge setback to Democrats' chances of retaining Senate power after the 2024 election.
If he retires, Democrats will be rushing to find a candidate to run in a state that is expected to vote decisively for the Republican nominee for President that year.
While Tester is optimistic about his chances, Republican strategists believe he will be in big danger if he runs again.
"If the last two election cycles are any indication, running as a Democrat in 2024 statewide in Montana is a bleak endeavor," Montana native and Republican strategist AshLee Strong said. "Republicans now hold all constitutional offices, have a supermajority in the state legislature, and hold three of the four federal offices. Retiring would allow Sen. Tester to leave on his own terms."
In 2024, incumbent Democratic Senators in seven states won by Donald Trump in 2016 or 2020 will be up for re-election.
Don Kaltschmidt, chairman of the Montana Republican Party, said Fox News that Tester's interview "sounds like Sen. Tester is trying to decide whether to retire or lose."
Whatever decision Jon Tester makes, Montana's Senate race will be one of the most contentious in the 2024 election.
Stay tuned to Prudent Politics.