Democrats are losing their minds after this major media shakeup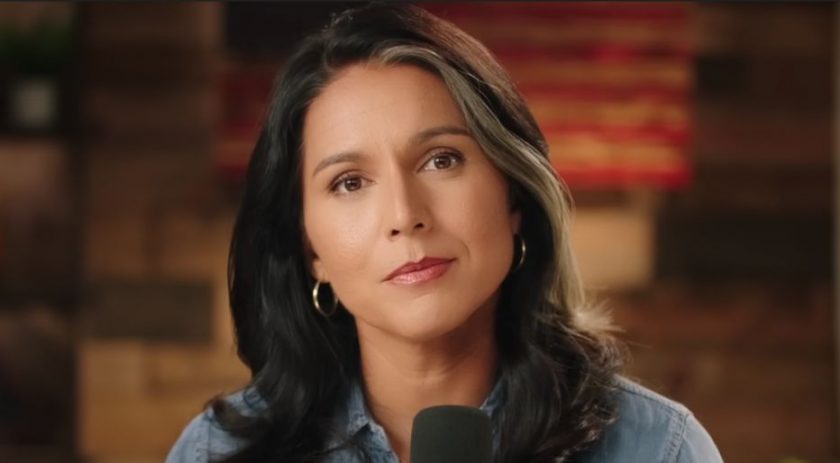 The mainstream media doesn't like anyone horning in on their propaganda machine. And they weren't prepared for what just happened.
Now Democrats are losing their minds after this major media shakeup.
Tulsi Gabbard, a former Democratic presidential contender, has been hired as an on-air contributor by Fox News.
According to the Los Angeles Times:
One month after leaving the Democratic Party, former Rep. Tulsi Gabbard of Hawaii is joining Fox News as a paid contributor.

A representative for the conservative-leaning cable channel confirmed Gabbard signed a deal Monday and will start appearing on its programs next week.

Gabbard, 41, pursued the 2020 Democratic nomination for president. But she has been distancing herself from the party ever since and has appeared as a frequent guest on Fox News, including its most-watched shows, "The Five" and "Tucker Carlson Tonight."
Gabbard made headlines last month when she announced her departure from the Democratic Party owing to the Left's embrace of awakened ideology and Constitution-shredding agenda.
"I can no longer remain in today's Democratic Party that's under the complete control of an elitist cabal of warmongers who are driven by cowardly woke-ness, who divide us by radicalizing every issue and stoke anti-white racism, actively work to undermine our God-given freedoms that are enshrined in our Constitution, who are hostile towards people of faith and spirituality," Gabbard explained as her reasoning for leaving the Party.
Gabbard then endorsed other Republican candidates and campaigned for them on the campaign trail.
Gabbard's split with the Democratic Party began in 2016, when she refused to back Hillary Clinton's presidential campaign.
The Hawaii Democrat refused to support Clinton because she supported a confrontation with Russia over Syria.
Following her defeat, Clinton vilified Gabbard as a Russian asset.
Gabbard's role at Fox News will further fuel speculation that if Donald Trump wins the GOP nomination, he may choose her as his running mate in 2024.
Both Trump and Gabbard advocate an America First foreign policy that opposes irresponsible country building and endless conflicts abroad.
And both Trump and Gabbard are critical of Democrats' treatment of wokeness as a religion.
It remains to be seen whether Donald Trump will be able to secure the Republican nomination in two years.
However, Gabbard will most likely use her position on Fox News to raise her political profile during that time frame.
Stay tuned to Prudent Politics.