Kellyanne Conway made an appearance on Fox News that completely shook up the GOP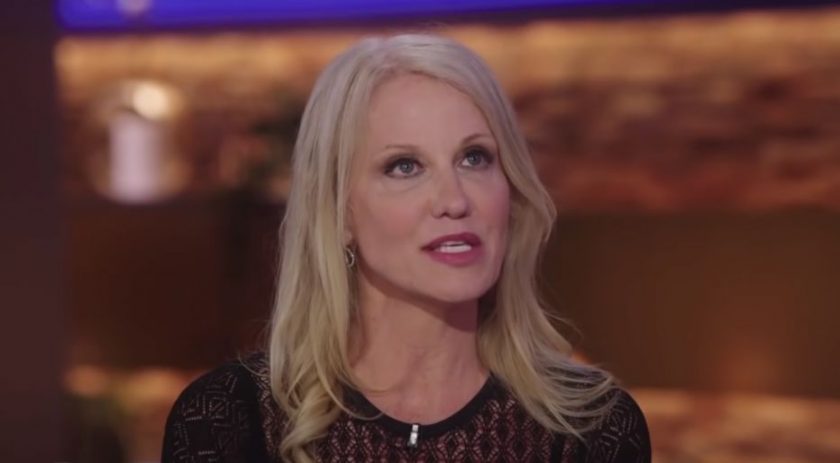 Kellyanne Conway was a major advisor for Donald Trump during his first term in office. She still commands respect within conservative circles.
That's why when Kellyanne Conway went on Fox News and made just one comment, it shook the whole Republican Party.
Trump was incensed that Fox News, the New York Post, and the Wall Street Journal all blamed him for the Republican Party's poor performance in the midterm elections and suggested that the GOP could turn to DeSantis' 19-point victory over Charlie Crist in his reelection bid.
DeSantis' performance as governor was downplayed by Trump in his message, which also claimed that DeSantis only won in 2018 because of his support.
Trump advisor Kellyanne Conway addressed this conflict during an appearance on Jesse Watters' Fox News show.
She stated that she believed both men should be proud of their accomplishments and successes, and that she would like to see them both support Herschel Walker in the December 6 Georgia runoff.
"Here's what I think: I'm glad both men, Donald Trump and Ron DeSantis, are in the Republican Party and have records of accomplishment that people can point to and want to emulate in their own states and people who want to run for office because they are inspired by candidates, by leaders like them who don't back down, who get things down, who work with volume and velocity," Conway began.
"I would love to see the two of them up on the stage in Georgia with, I don't know, throw Brian Kemp and Mike Pence in there, too."
Conway stated that in order to ensure Herschel Walker wins the Senate runoff election, all Republicans—including Trump—must put their differences aside.
"I think we need more unity and less divisiveness in the Republican Party. Because guess what? We have the best policies and messages, we don't have unity right now," Conway continued.
"The Democrats have no good policies and no aspirational, hopeful, forward-looking messages but they showed a lot of unity last week ginning up their base and it paid off in some of these elections."
However, it appears like the GOP Presidential primary is already in full swing, and Conway's call for unity will not last long regardless of the outcome of the Georgia Senate runoff.
Kellyanne Conway is making a ton of sense here, however.
There's no real point in DeSantis or Trump fighting it out in the public eye.
What the GOP needs to do if they want to make major political strides in the future, it's all about exposing the radicalism of the modern Democrat Party, as Conway noted.
Everyone knows the Democrats' policies don't work.
And if a strong conservative can lead by example, like DeSantis, then it would completely change the political landscape.
Stay tuned to Prudent Politics.