Donald Trump's huge election decision caught everyone off guard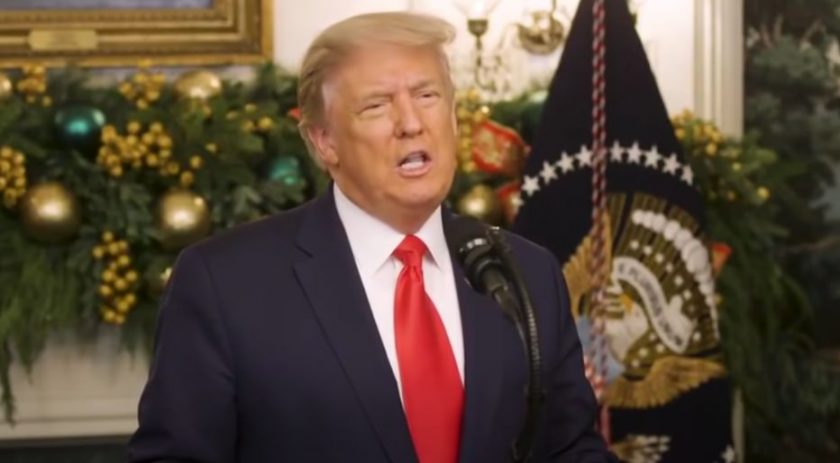 Donald Trump plans to run for President in 2024. But he's having to make some difficult decisions to make.
And Donald Trump's huge election decision caught everyone off guard.
The Georgia runoff election on December 6 is the final race in this year's Midterm elections.
After neither candidate received more than 50% of the vote in the November election, incumbent Democrat Raphael Warnock and Republican challenger Herschel Walker will face battle again on December 6.
Big-name politicians from both parties, including Ted Cruz (R-TX) and former President Barack Obama, are flocking to Georgia to campaign for the key Senate seat.
Former President Donald Trump has been the most visible supporter of his preferred candidates on the campaign trail this time.
Former NFL player Herschel Walker received Trump's endorsement and campaigned alongside him before of the state's primary election.
With another election in Georgia on the horizon, the question became whether Trump will hold another rally in support of Walker before the runoff.
Trump looks to be staying out of the Georgia runoff by avoiding any in-person campaign events for Walker.
The Walker campaign and Trump reached an agreement on the move.
Walker is instead relying on Georgia Governor Brian Kemp as a key surrogate on the campaign tour.
Kemp defeated Walker by 5 points in the November election and is providing his campaign apparatus to help with the runoff.
"The Governor's been the most important surrogate we could have asked for," a source with Walker's campaign told POLITICO.
While Democrats retained control of the Senate during the midterm elections in November, the Georgia contest will determine whether the Upper Chamber is once again a 50-50 tie or a 51-49 Democratic majority.
A Walker victory would have far-reaching consequences in the Senate next year.
A 50-50 tie means that the two parties share control of committees.
This might stall President Joe Biden's radical judicial and executive branch nominations.
Despite his choice not to attend Walker's rally in person, Trump is still working to advance his campaign.
During his Presidential campaign launch, Trump encouraged his fans to vote for Walker by assisting him with online fundraising.
Instead of doing a campaign rally, Trump intends to hold a telephone rally for Walker just before the election to energize the Republican base.
Walker claimed in an interview that Trump's lack of an in-person campaign rally didn't bother him and that the former President was going out of his way to support him.
"You know, President Trump has always been in my corner ― he still is in my corner, and he's been doing other things for me, and everyone has been doing a lot of things for me," Walker said. "Tonight we just got out of a fundraiser with Governor [Brian] Kemp … President Trump is doing just as much for me."
Herschel Walker's victory in the Georgia Senate runoff could soften the blow of a poor midterm election for conservatives.
Stay tuned to Prudent Politics.