Joe Biden flew into a rage after being backstabbed by his own administration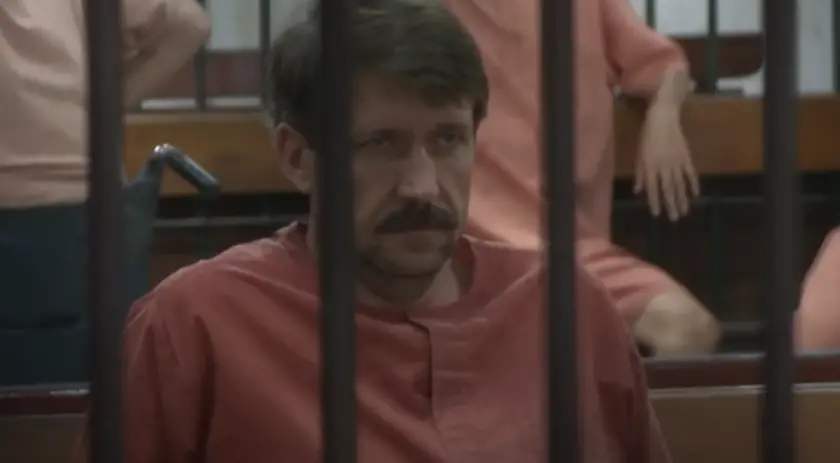 The presidency of Joe Biden is a blazing dumpster fire. Even his own officials are beginning to realize this.
And Joe Biden flew into a rage after being backstabbed by his own administration.
President Joe Biden stunned everyone when he traded the dangerous Russian arms dealer Viktor Bout, dubbed "The Merchant of Death," for the progressive WNBA player Brittney Griner.
Griner was caught in February at a Russian airport for possessing marijuana vaping paraphernalia and sentenced to nine years in prison.
Bout was jailed in 2011 on terrorism and conspiracy to kill Americans charges after selling anti-aircraft missiles to a Marxist terrorist group in Colombia.
His actions, which included selling weapons all over the world and violating international sanctions, made him one of the world's most sought men at the time of his arrest in 2008.
Because of her status as a black, lesbian, America-hating social justice activist and basketball star, Griner's homecoming became a crusade for Democrats.
During the radical left-wing George Floyd protests in 2020, she previously advocated for the WNBA to discontinue playing the National Anthem before games.
According to The Washington Post, the prisoner trade is attracting significant condemnation from all sides, including officials within Biden's Department of Justice.
"If she were my relative, I would want to do the swap," an anonymous Justice Department official said. "But trading a notorious international arms dealer for a basketball player is madness."
According to the Post, Biden Justice Department officials believed the trade was a bad bargain due of the gap in crimes committed by Griner and Bout.
Federal law enforcement has long advocated for "like for like" prisoner exchanges, in which people of equivalent rank or offenses are swapped.
Former DEA agent Robert Zachariasiewicz, who worked the Bout investigation, believes the exchange will further empower the Russians.
"We just showed that it is really useful to have an American in your back pocket because you never know when you need them to trade," Zachariasiewicz said.
The precedent has now been set that unfriendly countries can use American citizens to pressure President Biden into releasing their most vicious prisoners.
The Biden administration is also under fire for failing to return US Marine Paul Whelan, who has been imprisoned in Russia on espionage allegations since 2018.
David Whelan, Paul's brother, said he "can't fathom" how his brother feels about not being included in the Griner prisoner exchange.
"Despite the possibility that there might be an exchange without Paul, our family is still devastated," David said. "I can't even fathom how Paul will feel when he learns. Paul has worked so hard to survive nearly 4 years of this injustice."
According to multiple reports, the Kremlin gave Biden the option, but he selected Griner over Whelan in the Bout swap.
Giving over one of the world's most dangerous men for a woke basketball player will only incite unfriendly countries to kidnap more Americans.
Stay tuned to Prudent Politics.