Joe Biden signs sanctuary orders that will utterly floor you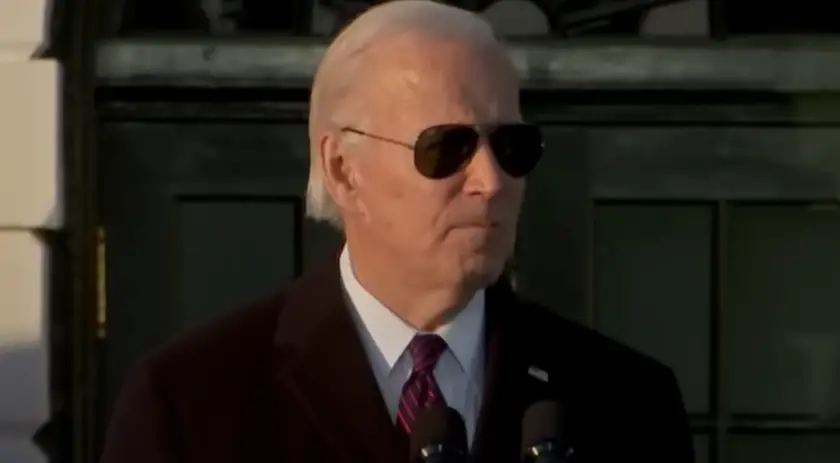 In the eyes of many Americans, the immigration crisis is the number one problem we have. But Biden is only making it worse.
Because now Joe Biden has signed sanctuary orders that will utterly floor you.
Nothing demonstrates President Biden's "seriousness" about "border security" (bringing in as many illegal aliens as he can get away with) like "sanctuary country" — except that the administration has drastically reduced the number of illegals deported from towns and cities across the country, some by more than 90 percent.
Shocked? We're not.
Biden's Department of Homeland Security, led by serial liar Alejandro Mayorkas, who claims the southern border is secure, approved so-called "sanctuary country" orders, ensuring that the majority of the country's 11-22 million illegal aliens are not eligible for arrest and deportation by ICE.
The directives, which are just another indication of the Democrats' desire to change our country's (vote) demographics, are now being challenged in court.
When comparing months in 2021 to the same period in 2019, available data obtained by the Center for Immigration Studies show that the Biden administration has reduced deportations of illegal immigrants in all but two of the country's most populous counties.
Most notably, Biden's Department of Homeland Security dropped deportations by more than 90% in four of the top 50 most populous counties: Plymouth County, Massachusetts; Gwinnett County, Georgia; Kankakee County, Illinois; and Bergen County, New Jersey. New Jersey, Massachusetts, and Illinois are examples of sanctuary states.
Consider those statistics for a moment. 11-22 million individuals?
Aside from the fact that 22 million is more than double 11 million (why the disparity? ), the Federation for American Immigration Reform (FAIR) reported at the end of October that more than 5.5 million illegal immigrants have crossed the border since Biden took office.
Remember, this is the number apprehended. How many "getaways" crossed the border at once? For the sake of argument, let's say the total was "only" one million.
As a result, 6.5 million or more illegal immigrants have entered the country in the last two years, compared to the estimated 11-22 million already there.
With Democrats in command of the White House for at least another two years, illegal immigration will continue to expand to astonishing proportions.
Furthermore, there has been a 57% decrease in deportations for illegal aliens accused of murder, a 75% decrease for those accused of kidnapping, a 91% decrease for those accused of sex crimes, a 60% decrease for those suspected of sexual assault, and an 86 percent decrease for those accused of burglary.
Joe Biden, care to explain?
Finally, the Biden Border Crisis is predicted to escalate soon.
Border agents are detecting an increase in illegals at the southern border as Title 42 comes to an end in less than two weeks.
The order, which was issued during Trump's presidency, has allowed for the speedy deportation of illegal immigrants at the border.
However, it is slated to expire on December 21 after a court decision found that it was illegal, raising widespread concerns of another surge on top of the present one.
Stay tuned to Prudent Politics.