Joe Biden just made a statement that shocked Democrats to their core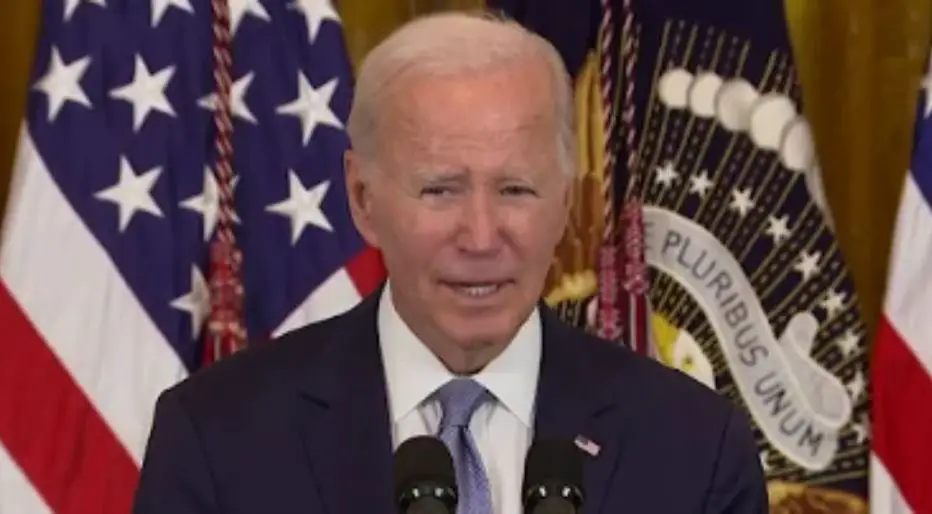 Our current President has made his fair share of surprising statements. But now he has taken it too far.
And Joe Biden just made a statement that shocked Democrats to their core.
Joe Biden is not known for being very tactful.
In fact, most people would probably say quite the opposite.
Now whether that is due to his lack of brain power, or just if he is rude and disrespectful is less known.
On Wednesday, the Senate Minority Leader Mitch McConnell appeared to freeze up again while taking questions.
This is the second time an instance like this has happened and many officials and friends are concerned over Mitch McConnell's health.
Instead of showing sympathy or care for his supposed friend, Joe Biden instead resorted to cracking insensitive jokes.
After Biden talks about Mitch McConnell, a reporter asks him "Do you think he's fit to serve and should run for re-election?"

Biden turns to Sec. Mayorkas and asks " Are you running?" pic.twitter.com/inJaoCaTxY

— The Post Millennial (@TPostMillennial) August 30, 2023
When a reporter asked if Biden thought McConnell was fit to serve and run again, he turned to Sec. Mayorkas and asked, "Are you running?"
It may seem surprising that Joe Biden is making jokes about political rivals' health.
Joe Biden's health is not necessarily spectacular, and the 80-year-old president has had his fair share of interesting moments on camera.
After all, America can be described in a single word…
According to recent polls, over 77% of Americans say Biden is too old to be effective for another four years in office.
89% of Republicans and 69% of Democrats agree.
Joe Biden has no business making fun of another politician for health issues or having an embarrassing moment on camera.
Especially a politician whom Biden claims to be friends with.
America deserves a president who is sympathetic towards their political opponents and not on who will make fun of and belittle.
It is time for America to vote out the joke we have for a president and vote in someone who is competent and who can spend time and effort helping America heal and grow.
Instead, we are stuck with a president who has driven America into the ground and who promises nothing but disaster in the future.
Stay tuned to Prudent Politics.