Joe Biden struck with another crushing court loss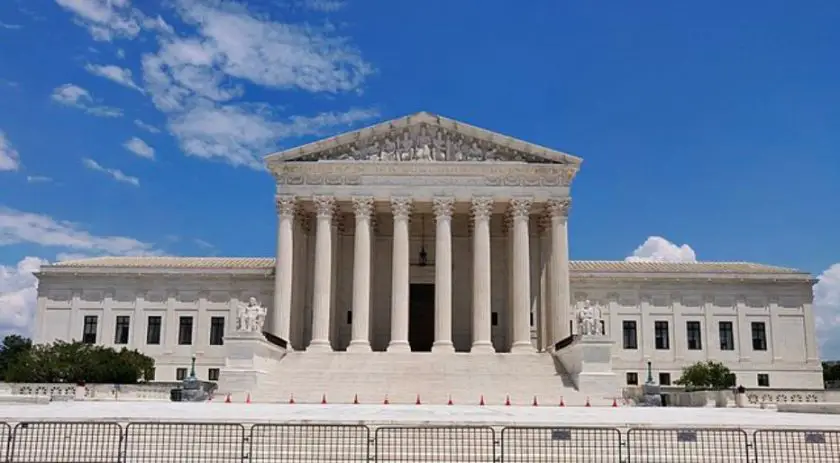 President Biden thinks he can do whatever he wants with no consequences. But he's been taken to court for his actions.
And now Joe Biden was hit with yet another crushing court loss that left him fuming.
A federal judge has ruled that President Joe Biden and the ATF overstepped their authority by banning so-called "ghost guns," dealing another setback to Biden's anti-gun agenda.
On Friday, United States District Judge Reed O'Connor ruled that the ATF had exceeded its authority by prohibiting partially completed firearms. O'Connor presides over cases in the Southern District of Texas.
O'Connor argued that the case was a test of whether the Gun Control Act of 1968 allowed the federal government to control weapon components, related firearm items, and other tools and materials. The court ruled that the recently passed final rule by the government was an unconstitutional agency action made in excess of the ATF's statutory jurisdiction since the government could not lawfully regulate the items in question. Accordingly, the Court set aside the Order.
It's expected that the Justice Department will file an appeal of the verdict. It follows the repeal of restrictions on so-called "bump stocks" and portends poorly for the administration's most recent move to outlaw adjustable braced handguns in the AR pattern.
Supporters of the Second Amendment were relieved by the verdict, seeing it as another blow to Biden's attempt to seize firearms without going through Congress.
In this case, ATF has determined that even partially assembled firearms are nonetheless subject to regulation. The court ruled that the components were not illegal firearms.
Attorney General Merrick Garland released the rule on gun frames and receivers last year, claiming he was merely "modernizing" a law from 1968 by giving them the name "guns." However, the court laughed off ATF's contention that firearm components are also capable of being assembled into rifles.
"The issue in this case is whether ATF may properly regulate a component as a 'frame or receiver' even after ATF determines that the component in question is not a frame or receiver. It may not. Logic dictates that a part cannot be both not yet a receiver and receiver at the same time. Defendants' reliance on that logical contradiction is fatal to their argument," wrote the judge.
At issue are pre-assembled firearms that a buyer must assemble. Usually they are eighty percent complete and just need drilling and assembly to become guns. There are no serial numbers or mandatory background checks for purchasing one because the law does not consider them to be firearms.
Law enforcement officials are split on whether or not these guns are actually being used in crimes.
🔥🔥🔥

Destroying the ATF's "Frame or Receiver" Final Rule with our VanDerStok v Garland Lawsuit gets us one step closer to a world of maximal human liberty.

Get on the winning team at https://t.co/6Pp2ekN6th. pic.twitter.com/9RQomybs3x

— Firearms Policy Coalition (@gunpolicy) July 2, 2023
"This is a monumental victory against the tyrannical ATF. Firearms Policy Coalition and Law have argued that this rogue agency has unlawfully attacked gun owners in this latest round of 'rulemaking,' and we are grateful to see the court agree," said Richard Thomson, the FPC's vice president of communications.
Alan M. Gottlieb, founder and executive vice president of the Second Amendment Foundation, commented on the ruling, saying, "This decision amounts to another court blow to Joe Biden's anti-gun agenda, which threatens the very Constitution he swore to uphold and defend when he took office."
Adam Kraut, executive director of the Second Amendment Foundation, said in a press release that "this case is one more example of the Biden administration's ongoing effort to exceed its authority in order to place as many restrictions as possible on the rights of law-abiding gun owners."
The Biden administration and the radical Democrats continue to wax on about "common-sense" gun legislation, but the truth is, they don't know a d*mn thing about guns.
Anyone who tries to argue that a block of aluminum needs to be classified as a weapon and subject to a background check is out of their mind.
This is all ultimately about control, not "common-sense." That's why the Left is so desperate to take away the freedom of Americans to be able to even get the materials they want to build or accessorize their weapons.
If the Left actually cared about firearm violence, they'd be focusing on cleaning up their streets in Detroit, Chicago, and San-Francisco.
Stay tuned to Prudent Politics.