Joe Biden's impeachment could be on the horizon after this mega DOJ report dropped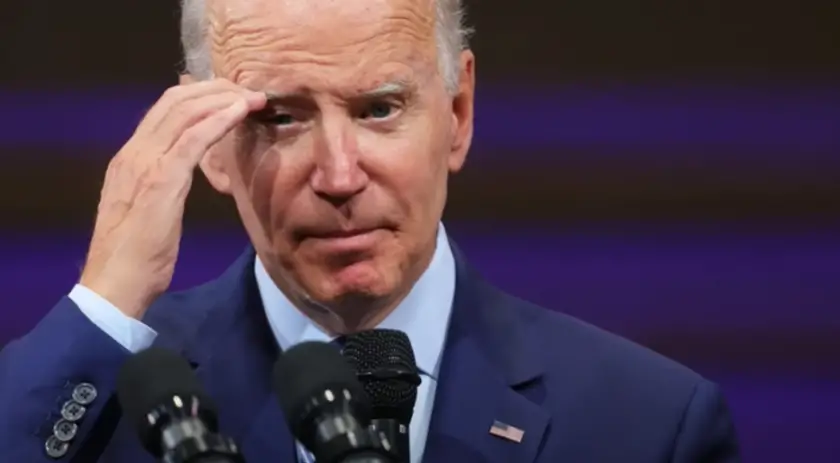 The DOJ and the FBI have come under a ton of fire lately for their partisan actions. It's caused House Republicans to question the legitimacy of Biden's DOJ.
But now Joe Biden could be impeached after this mega DOJ report just dropped.
Ever since Donald Trump's house in Mar-a-Lago was raided by the FBI, it's caused red flags to pop up in the eyes of many Americans.
But it wasn't just Donald Trump who fell target to Biden's FBI and DOJ games.
Dozens of pro-lifers have been raided by the FBI as well, and some sentenced to prison unjustly.
In response, U.S. House Republicans have been putting the Biden administration on notice, saying that they plan to investigate the White House's involvement with the DOJ and the FBI.
Some Republicans have even called for the impeachment of Joe Biden.
One such Republican who is fed up with the partisan games is Representative Jim Jordan out of Ohio.
Jordan in cooperation with Republicans on the House Judiciary Committee have published a 1,000-page report on how the Biden White House has used the DOJ and the FBI as their partisan arms.
Here's the key allegations in the report:
1. The FBI leadership abusing its law-enforcement authority for political reasons.
2. The FBI artificially inflating and manipulating domestic violent extremism statistics for political purposes.
3. The FBI downplaying and reducing the spread of the serious allegations of wrongdoing leveled against Hunter Biden.
4. The Justice Department and FBI using counterterrorism resources to target parents resisting a far-left educational curriculum.
5. The FBI abusing its foreign surveillance authorities.
6. The Justice Department and FBI conducting an unprecedented raid on a former president's home.
7. The FBI stalking a Republican Congressman on a family vacation to seize his personal cell phone.
8. The Justice Department and the FBI continuing to allow attacks on pro-life facilities and churches to go unabated while pushing an anti-life agenda.
9. The FBI conducting an "intelligence" assessment of a conservative charity under the guise of investigating unrelated alleged crimes.
10. The FBI purging employees who refuse to align themselves with the leadership's political ideology.
11. The FBI helping Big Tech to censor Americans' political speech.
This is just what Jim Jordan and his fellow Republicans were able to gather without having majority rule in the House of Representatives.
With Kevin McCarthy set to take the role as Speaker of the House from Nancy Pelosi, Jim Jordan's efforts to uncover more schemes from the Biden White House to abuse the DOJ and FBI could come to light.
Stay tuned to Prudent Politics.