Lawmakers issue chilling terror attack warning to Biden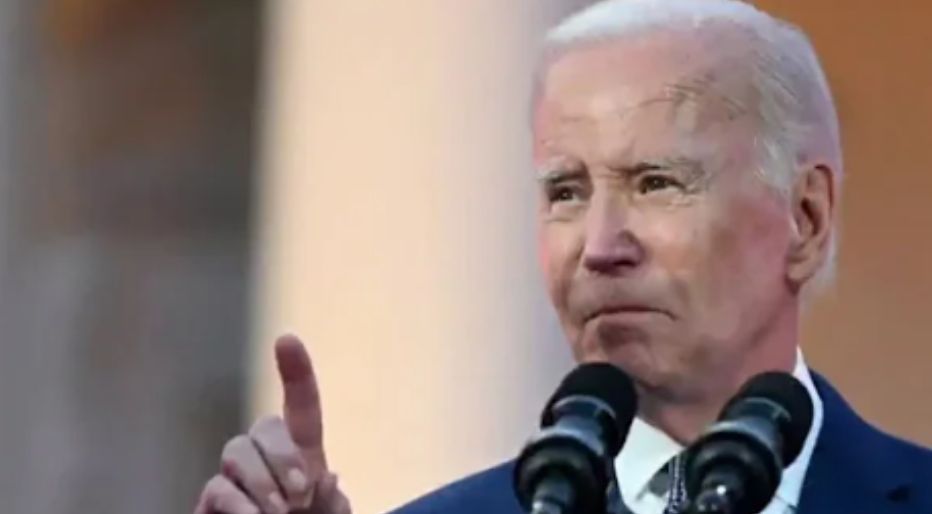 With everything happening in the world, terror attacks are on many people's minds. And with tensions mounting, how will our leaders protect our nation?
Lawmakers have issued a chilling terror attack warning to Joe Biden.
Following the recent atrocities in Israel, both Republican and Democrat lawmakers alike are begging Joe Biden to secure the southern border of the U.S.
Seeing the ease with which Hamas militant terrorists broke across the Israel-Gaza border, many lawmakers in Congress are becoming increasingly worried for the security in America.
House Homeland Security Chairman Mark Green has led the call for the U.S. to tighten its border security to help ease the emergencies in states like Massachusetts, New York, and Illinois.
Green stated that "Evil actors, including terrorist groups, are constantly seeking to exploit weaknesses in our national security."
He went on further to draw up a comparison between the U.S. border and the Israel-Gaza Strip border.
He said, "The horrific and cowardly attacks on our indispensable ally Israel are a sober reminder that we cannot take our own homeland security for granted."
Another representative from Texas, August Pfluger, stated that Joe Biden should be able to express "unwavering support" for Israel while also being able to acknowledge our own border security issues.
Pfluger stated, "Recognize the fact that his failure to secure our border is putting American citizens at risk as well."
Since October of last year through August of 2023, border agents on the Mexico-United States border have caught 151 "non-U.S. citizens who, after being processed, were determined to be on the FBI's terror watch list."
That is frightening and should be a clear warning to all lawmakers in the U.S. and across the world.
Pfluger claimed, "We know that thousands of special interest aliens from the Middle East, hundreds of known and suspected terrorists, and thousands of criminals have been caught crossing our southern border."
However, he went on further to say, "But this doesn't begin to account for the possible terrorists likely to be among the 1.6 million gotaways who have snuck into our country illegally."
Senator Tom Cotton brought up the fact that it "only took 19 al Qaeda operatives to kill nearly 3,000 Americans on Sept. 11, 2001."
Representative Henry Cuellar, ranking member on the House Appropriations Subcommittee on Homeland Security stated that "Border security is national security. The horrific attacks in Israel reaffirm the need to secure our border and prevent terrorists from entering our country."
All of these lawmakers are right: the United States needs to secure its own border, and our politicians need to be more concerned about our nation and our well-being than foreign powers.
The overwhelming majority of Democrats today want to send billions in aid to foreign countries while completely neglecting the needs of our own citizens.
And those on the Radical Left are doing this on purpose.
They want to see Americans suffer and they do not care about their oath or protecting their own citizens.
Joe Biden's agenda is to see the United States fully crippled, and we cannot let that happen.
The American people must stop the Radical Left's harmful ideologies from doing any more damage than they already have.
Stay tuned to Prudent Politics.