Michelle Obama just delivered this ultimate betrayal to Joe Biden that has him going berserk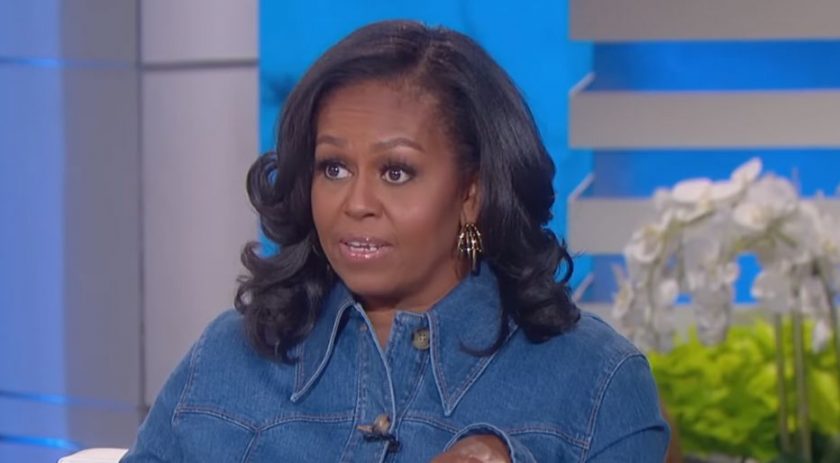 Joe Biden has announced his intention to run again in 2024. But which Democrat will Trump face is still up for debate.
And Michelle Obama just delivered this ultimate betrayal to Joe Biden that has him going berserk.
Michelle Obama has long been the Democratic Party's ideal presidential candidate.
According to polls, Michelle Obama may be the most popular Democrat in America.
And there are others who doubt Joe Biden will run for re-election in 2024.
According to exit polls from the midterm elections, 67 percent of respondents do not want Biden to run for re-election.
According to The Hill:
A huge 67 percent of all voters don't want Biden to seek a second term. Just 30 percent do want him to run again.

That's not just a partisan issue. Among those who hope Biden bows out, 31 percent voted for Democrats in the House.
But if Biden dies in 2024, Michelle Obama will not come to his aid.
BBC Breakfast's Naga Munchetty questioned the former First Lady if she planned to run for President.
Michelle Obama tersely answered, "no, I'm not going to run."
In an interview with ABC's Robin Roberts, Michelle Obama addressed the uncertainty surrounding Joe Biden's 2024 candidacy.
Roberts asked Obama if she was ready to endorse Joe Biden for re-election in 2024, and she said she would have to wait and see.
"I — will have to see. The reason I don't speak on that is because I know what it feels like to be on the other side of it, and I think that that's a personal decision that he and his family have to make," Obama stated. "Probably, if I hadn't been through it, I'd feel more cavalier about opining on it, but I know it's a personal call, and I don't want to be one of the millions of people weighing in on what he should do, he and Jill should do."
Regardless of what transpired in the midterm elections, Joe Biden remains tremendously disliked.
The Real Clear Politics polling average has Joe Biden's job popularity at 42 percent.
Joe Biden isn't getting any younger, and his senility is worsening by the day.
Democrats like Michelle Obama look at the big picture and are still hesitant to back Joe Biden in 2024 because they aren't confident he can win.
Stay tuned to Prudent Politics.