Ron DeSantis made a major announcement that has many eyeing the 2024 presidential election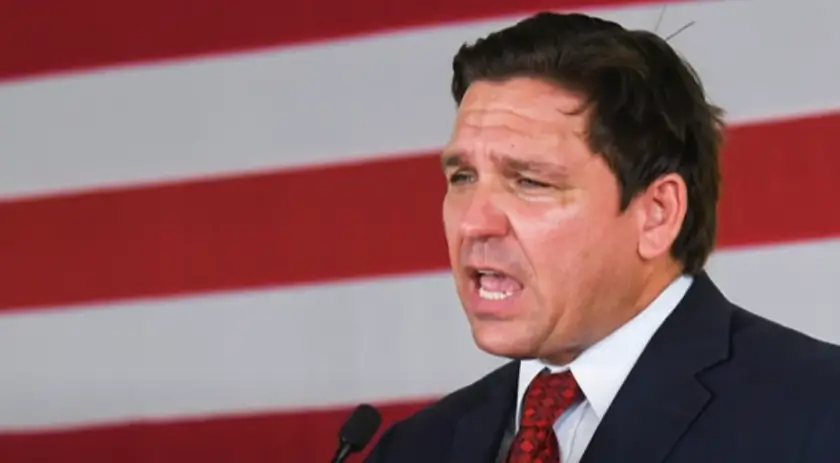 In the polls, Ron DeSantis is now the Republican nominee for President in 2024. The Florida Governor is keeping his plans under wraps.
And Ron DeSantis made a major announcement that has many eyeing the 2024 presidential election.
After ignoring Joe Biden's lockdown orders and banning masks and vaccine mandates, Ron DeSantis rapidly became the most popular Republican elected person in the country.
However, DeSantis became a rock star among Republican voters when he demonstrated how to defeat the woke Left.
He deleted all references to Critical Race Theory from the curriculum, prohibited biological males from competing against girls, and prohibited teachers from teaching students about gender and sexuality.
Before the midterm elections, Donald Trump led the Presidential Primary surveys, with DeSantis in second place.
Many Republicans, however, blame Trump and the candidates he sponsored for the GOP's poor performance in the midterm elections.
Even though the red wave never materialized on Election Day, a red tidal wave swept into Florida, with DeSantis winning by nearly 20 points, capturing a supermajority in the legislature, and turning the state fully red.
DeSantis' outstanding performance has elevated him to the top of the GOP primary race.
The Governor is keeping his plans private, but he is making all of the motions that a potential contender would do, such as publishing an autobiography in February.
DeSantis will be inaugurated for a second term on January 3, 2019.
However, DeSantis' celebration is not usual.
Instead, he's extending the event over two days to acquire access to the GOP's biggest fundraisers.
According to POLITICO:
Florida Gov. Ron DeSantis's inauguration celebration is expected to be spread out over two days — and will give up-close access to donors willing to contribute between $50,000 and $1 million, according to a breakdown of sponsorship packages.

Five donors who give $1 million to the Republican Party of Florida will be recognized as "inaugural chair" sponsors who will receive tickets to a candlelight dinner the night before the inauguration, VIP seating at the inauguration ceremony held on the steps of the Old Capitol as well tickets to the inaugural ball and a "Toast to One Million Mamas," the campaign group put together by first lady Casey DeSantis and a photo opportunity with the governor.

Other packages — which range in size from $500,000 all the way down to $25,000 — also give access to many of the same events but donors won't receive as many tickets.
DeSantis has already demonstrated his ability to raise funds.
DeSantis broke national fundraising records during his re-election campaign, raising more than $200 million.
DeSantis will also get the opportunity to drink and dine with the Republican Party's most important members on January 3.
Stay tuned to Prudent Politics.