Republicans just shut down Biden from changing voting forever with this radical scheme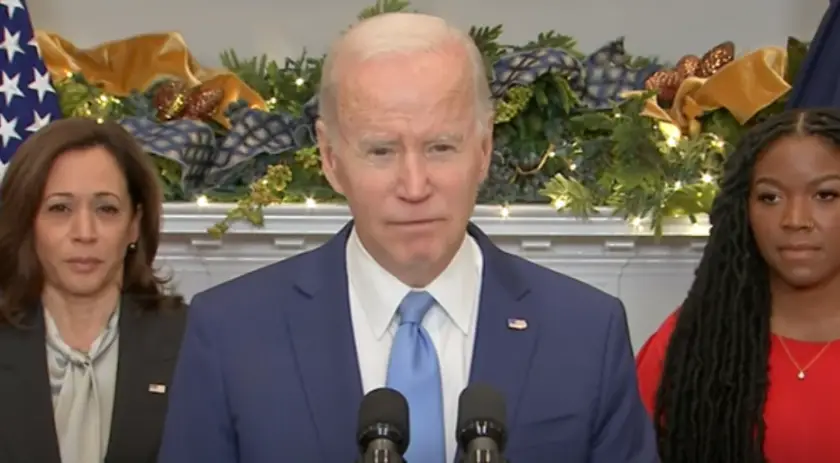 Joe Biden attempted to force a major shift in the next Presidential election. But he recently experienced a serious setback.
And Republicans just shut down Biden from changing voting forever with this radical scheme.
For nearly two decades, both Republicans and Democrats have held the first four Presidential nomination contests in Iowa, New Hampshire, Nevada, and South Carolina.
After the woke mob in his own Party grumbled that Iowa and New Hampshire were too white to go first, Joe Biden succumbed to them.
He proposed a new calendar that would begin with South Carolina, followed by Nevada and New Hampshire, and then Georgia and Michigan.
According to the Washington Post:
President Biden has asked leaders of the Democratic National Committee to make South Carolina the nation's first primary state, followed by New Hampshire and Nevada a week later, and hold subsequent weekly primaries in Georgia and Michigan, according to Democrats briefed on the plans.

The tectonic decision to remake his party's presidential nominating calendar for 2024 came as a shock to party officials and state leaders who had been lobbying hard in recent weeks to gain a place in the early calendar, which historically attracts millions of dollars in candidate spending and attention.

While many in the party had long anticipated changes, the specific order Biden proposed had generated little if any chatter in Democratic circles. Much of the talk among Democrats had not focused much on either South Carolina going first or Georgia joining the early mix.

The proposal is likely to win approval from the Democratic officials, given the support from the leader of the party. By breaking with decades of tradition, Biden's move is meant to signal his party's commitment to elevating more variety — demographic, geographic, and economic — in the early nominating process.

Iowa, a largely White state that historically held the nation's first Democratic caucus and experienced embarrassing problems tabulating results in 2020, would have no early role in the Biden plan.
There was one major issue with Biden's revised itinerary.
The state determines primary dates, and his suggested nominating schedule would require Republican support in South Carolina, Georgia, Iowa, and New Hampshire.
Republicans have no reason to appease Joe Biden.
Georgia's Republican Secretary of State Brad Raffensperger indicated that his office's March 2024 Presidential Primary date would not be changed.
Republicans in other states are anticipated to oppose Biden's initiatives as well.
And the 2024 Primary timetable will likely be similar to previous nominating contests.
Stay tuned to Prudent Politics.