The Biden family's miserable end has finally come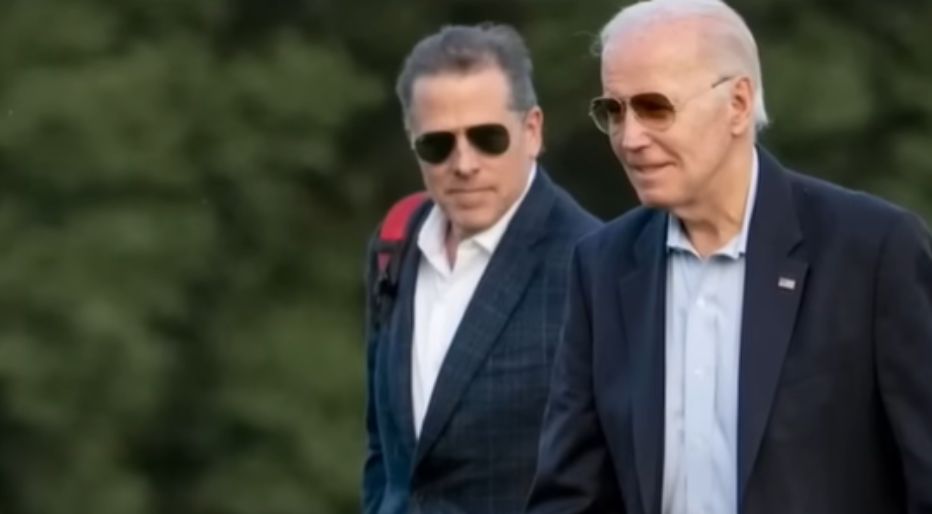 The Bidens have been facing immense pressure recently. And it seems to have taken its toll.
Now after years of fighting, the Biden family's miserable end has finally come.
It is no secret that the Biden family has been in the news in recent months and years.
There has been controversy swirling around specifically Hunter Biden and Joe Biden for a while now, and an investigation is underway.
The family is starting to feel the toll, and it has finally paid off.
The Bidens are done for.
Investigators have clear proof of Joe Biden's corruption and him lying about his dealings with his son Hunter.
The proof is undeniable: Joe Biden really did fire Ukrainian prosecutor Viktor Shokin for investigating Burisma, and ultimately him and Hunter.
This is a shocking realization for many, as Congress now has a decision to make.
Donald Trump was impeached for the very issue that Biden has been exposed for.
In 2019 when attempting to impeach Trump, the Left "redefined the impeachment bar" as "leveraging foreign aid to Ukraine to benefit one's political career."
Now, tell me how that isn't exactly what Joe Biden was caught doing.
Donald Trump was impeached for false claims, and now that there is undeniable proof of Joe Biden and his family's corruption, surely, he will be impeached next, right?
Trump has been indicted on charges that could all be for Biden as well.
Taking out classified documents? Biden did that too.
The corruption is beyond evident, and now that the truth has been exposed to the people, it is clear they want no more of Biden.
His polls are at an all-time and historic low.
His Bidenomics are failing, and the people hate it.
And now he has been caught in such a large scandal that there is nowhere to turn.
As investigations and prosecutions ramp up, it is clear that this is the end for the entire Biden family.
Stay tuned to Prudent Politics for more updates on this breaking story.