Trump indictment prosecutors smacked with game-changing news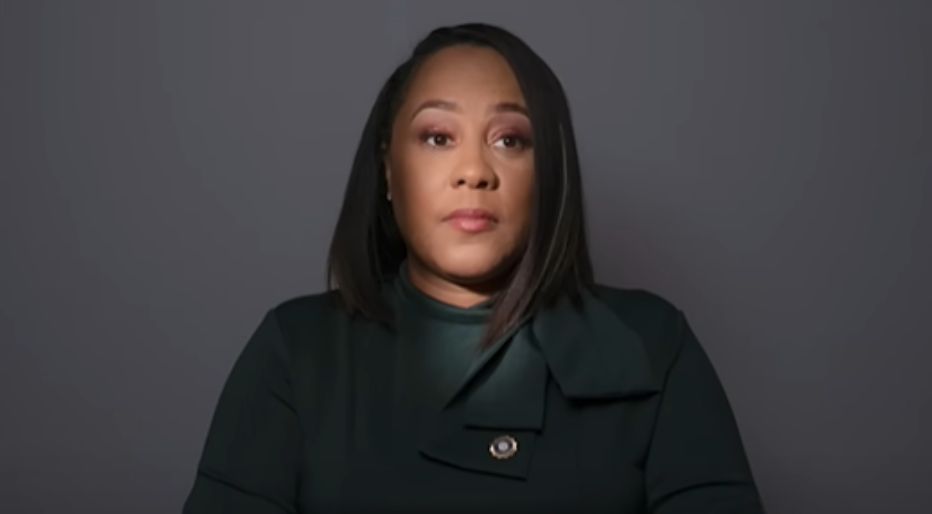 The Trump indictment trials are now well underway. But the trial was just handed a curveball.
Because the Trump indictment prosecutors have been smacked with game-changing news.
Fulton County district attorney Fani Willis has received intense backlash since her decision to indict former president Donald Trump.
Many accuse her of being overly political and claim that she is just being used as a weapon for the left.
And while those claims certainly may be true, it is the newest pieces of news that have the ability to turn her whole life upside down.
Donald Trump was indicted in Fulton County because he challenged the Georgia election results.
Interestingly enough, the very prosecutor who stuck him in one of the most dangerous prisons, also disputed Georgia's election results.
Benny Johnson broke the news on Twitter.
He shared a Facebook post from Fani Willis in which she was "feeling annoyed" on election day.
🚨BREAKING: Fulton County DA Fani Willis regularly questioned election results & used her office to push unfounded election conspiracies.

On the eve of Trump's arrest in Georgia for "challenging" an election — a deep dive into the prosecutor's history of doing the *same* thing: pic.twitter.com/Ngz9JDVnFc

— Benny Johnson (@bennyjohnson) August 24, 2023
Benny Johnson also stated that, "A dive into Fani Willis' social media proves that she is a hardened, radical activist — not an unbiased "attorney." Fani's pages are littered with BLM propaganda and deep partisan adherence to left-wing ideology. She openly worships Joe Biden and Kamala Harris."
A House Judiciary committee has launched a probe into Fani Willis.
She has been seen with a "proud Democrat" mug, and she has made it clear on social media that she is as far from impartial as it gets.
As a public official, Fani Willis regularly and consistently questioned Georgia's election procedures and pushed unfounded election conspiracy theories on her public social media profile.

Fani is indicting Trump for the *exact* same thing.

Here is a list of examples: pic.twitter.com/eO0RYUPkIj

— Benny Johnson (@bennyjohnson) August 24, 2023
Willis denied results, questioned polling and voting data, and requested a new administration in Georgia that "more closely mirrors our values."
How is this any different from what Trump was indicted for?
It would be different if Fani Willis had made these comments years ago or before she was in office, but all of these statements were made either while she was in office or running for office.
And they were also regarding the same exact election that Donald Trump was questioning.
Fani Willis's career is surely over.
No attorney should be allowed this level of partisanship and hypocrisy.
Stay tuned to Prudent Politics as we dive deeper into this story.