The Supreme Court just slapped Nancy Pelosi with a stunning order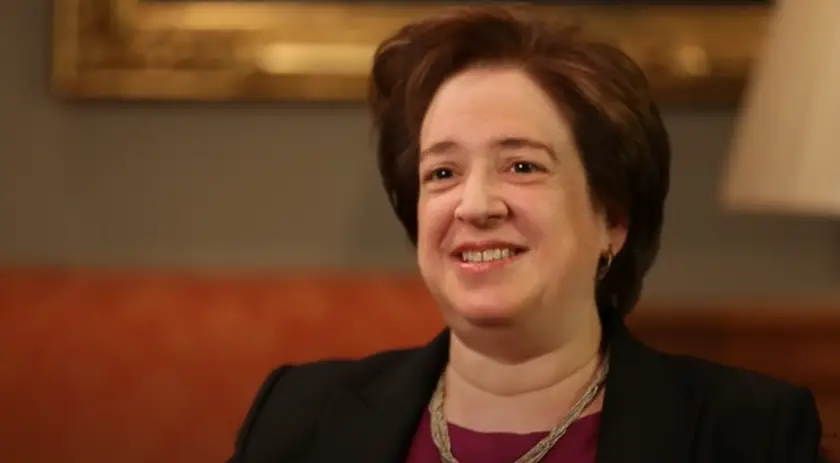 For years, the Democrats relied on the High Supreme Court to legislate from the bench for their radical agenda. But the tides are changing now.
Because the Supreme Court just slapped Nancy Pelosi with a stunning order she never saw coming.
When Donald Trump was able to get his second nomination for the Supreme Court with Brett Kavanaugh, the Democrats knew it changed the future of the High Court. That's why they threw the kitchen sink at Kavanaugh's confirmation process.
Then when he got his third nomination in Amy Barrett, everyone knew it would change everything.
And largely, the new conservatives on the bench – Gorsuch, Kavanaugh, and Barrett – have made their impact felt with their votes.
But every once in a while, you'll get a Justice who hands down a ruling or a vote that no one saw coming.
Usually, it's conservatives who see Justice Roberts align with the liberal Justices with out-of-left-field decisions.
But this time, it's a liberal Justice that's defecting big time.
In a stunning move, Justice Elana Kagan blocked the Jan. 6 House Committee from acquiring personal phone records from Kelli Ward, an Arizona GOP party member.
This is sure to tick off House Speaker Nancy Pelosi and her Democrat lackeys who were hoping to bring down as many people as possible before Republicans take back the U.S. House and disband the committee.
Reuters reports:
U.S. Supreme Court Justice Elena Kagan on Wednesday temporarily blocked the congressional committee investigating last year's U.S. Capitol attack by then-President Donald Trump's supporters from obtaining Arizona Republican Party Chair Kelli Ward's phone records while the court further assesses the dispute.

Ward, a Trump ally, had asked the Supreme Court to intervene after lower courts declined to bar telephone carrier T-Mobile (TMUS.O) from complying with a subpoena issued by the Democratic-led House of Representatives committee seeking three months of her call records. Kagan issued an order effectively putting the litigation on hold and preventing enforcement of the subpoena pending a further order by her or the full court.
If the betting odds and polls are to be even remotely trusted, the GOP looks all but set to take back control of the U.S. House in a dominant fashion.
Which means that the Jan. 6 committee's days are numbered.
The committee has spent millions of taxpayer dollars to accomplish next to nothing, even in the eyes of the radical Left.
That's why they are desperate to hand out subpoenas as they have for Donald Trump and Kelli Ward before their time is up.
If the committee is disbanded and they have nothing to show for their "efforts," the Democrat voting base is not going to take that well.
Kagan temporarily staying the order for Kelli Ward's personal phone records definitely stings for the Democrats because time is quickly running out before the November elections and the sitting incumbent Representatives become lame ducks.
Stay tuned to the Prudent Politics.