Trump's 2024 announcement has RINO Republicans kicking and screaming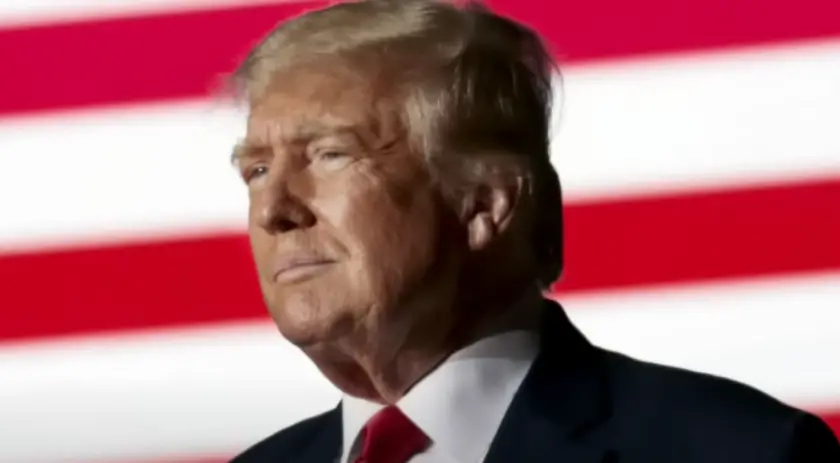 Donald Trump continues to gear up for a 2024 re-election campaign. And Trump had something to say to the Republican Party.
And Trump's 2024 announcement has RINO Republicans kicking and screaming.
Former Vice President Mike Pence recently told a crowd that he would not promise to support former President Donald Trump in 2024 because he was considering another candidate.
"Well, there might be somebody else I'd prefer more," Pence declared. "What I can tell you is, I have every confidence that the Republican Party is going to sort out leadership. All my focus has been on the Midterm elections and it will stay that way for the next 20 days."
Mike Pence was clearly thinking of himself.
Even if Trump declares his desire to seek for re-election, former Trump cabinet members Mike Pompeo and Nikki Haley are considering running for President in 2024.
In an interview with Fox News's Brian Kilmeade on his radio show, Trump discussed the possibility of facing up against former cabinet officials in a Republican Presidential Primary.
"Mr. President, when will you decide if you're going to run in 2024? And how would you handle running against people in your cabinet like [Mike] Pompeo, Nikki Haley, Mike Pence?" Kilmeade questioned Trump.
Trump responded by saying that voters will reject Pence, Pompeo, and Haley as acceptable Presidential contenders because rank-and-file Republicans would regard them as disloyal for attacking Trump.
"Well, many of them have said they would never run if I run," Trump responded. "So, we'll see whether or not that turns out to be true. I think it'd be very disloyal if they did [run], but that's okay too. And the polls have me leading by 40, 50 points."
Polls show Trump as the Republican frontrunner for the 2024 presidential election.
These same polls show Pence, Pompeo, and Haley with low to mid-single-digit support.
Pence, Pompeo, and Haley are all associated with the Republican Party's establishment wing.
That is a poor way to start any Republican presidential primary.
Few people think of the three as legitimate Presidential candidates.
But they've each convinced themselves that they are the right person to lead the Republican Party into the future and sit behind the Resolute Desk.
If they run for President in 2024, those ambitions are likely to come crashing down around them.
Stay tuned to Prudent Politics.