This District Attorney is preparing to do the unthinkable to Donald Trump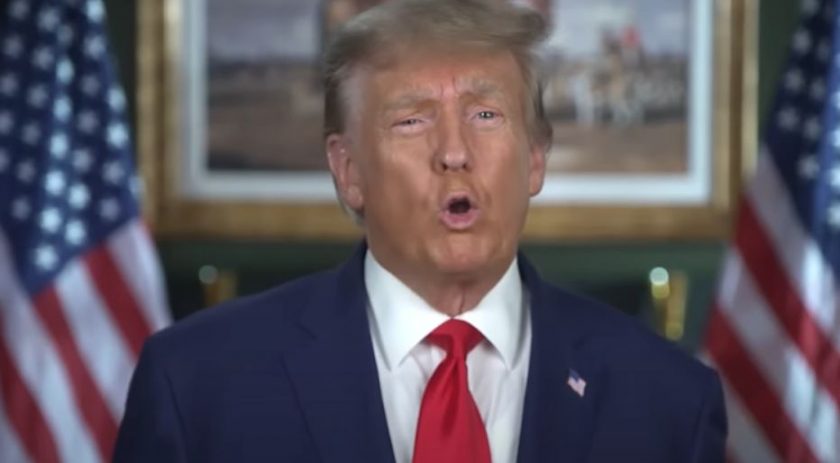 Former President Donald Trump has his eyes on the White House. But that could easily be derailed.
Because this District Attorney is preparing to do the unthinkable to Donald Trump.
If you thought the political targeting of Donald Trump with countless criminal charges was over, you would be wrong.
Special Counsel Jack Smith just hit Trump with additional charges in the classified documents case, simply adding salt to the wound and making Trump's legal defense that much more difficult.
Jack Smith is allegedly also preparing charges against Trump as it relates to the 2020 election and the events of January 6th, 2021. They say he's responsible for some underground scheme to overthrow the government and should be charged as a result.
Of course, most Americans believe that's a bunch of nonsense and just want to move on from the 2020 election because there's more pressing issues facing our country today like the crisis at the southern border.
But Jack Smith doesn't care and it seems like he's going to have more of a reason to go after Trump with another indictment because a different District Attorney is preparing to do the same.
The Georgia Fulton County District Attorney Fani Willis shared with the media recently that she is finalizing her plans to announce charges against Donald Trump for allegedly attempting to overturn the results of the 2020 election in Georgia.
She said that the "work is accomplished" and added that they are "ready to go" with the legal prosecution.
NBC reports:
In a letter to the chief judge of the Fulton County courthouse in May, Willis signaled in a scheduling request that charging decisions stemming from an investigation into "possible criminal interference in the administration of Georgia's 2020 general election" could come in early August. She asked the judge to not schedule in-person trials or hearings the weeks of Aug. 7 and 14.
The announcement of the decision from the Georgia District Attorney is expected in the first half of this month of August.
Willis also shared with the media that she believes there's a possibility that people will be "unhappy" with decision enough to "create harm."
"Some people may not be happy with the decisions that I'm making," Willis claimed. "And sometimes, when people are unhappy, they act in a way that could create harm."
Donald Trump has called this case from District Attorney Willis a "witch hunt" and said that they have no evidence of him conducting any wrongdoing.
Trump's legal team had attempted to get Willis to be dismissed from this case and prevent her from being able to eventually charge him, but was unsuccessful.
The Georgia Supreme Court ruled that she would be able to continue the probe and bring charges if necessary.
So far, Trump's legal woes have not had an impact on his stature in the Republican primary race as he still tops the national polls.
But it will be interesting to see if that starts to change with the announcement of further indictments and charges.
It's entirely possible that the American people simply grow more annoyed by these rogue District Attorneys going out of their way to target a former President who, in their eyes, is innocent.
Stay tuned to Prudent Politics.