This McCarthy bombshell is terrifying Democrats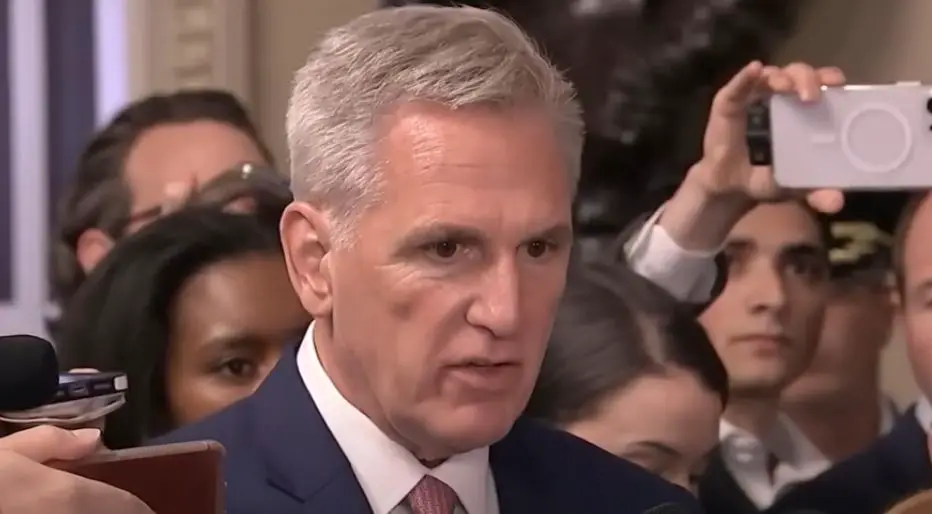 Speaker McCarthy has been facing immense pressure for both sides of the aisle in recent days. It can be hard to keep politicians happy.
But now McCarthy has dropped a bombshell that terrifies the Democrats.
Speaker Kevin McCarthy is working hard to gain favor with Republicans even as they are pressuring him into avoiding working with Democrats.
He said on Monday that he was in favor of an impeachment inquiry and that it was "a natural step forward."
There is hope that when the House returns from its recess, there will be an impeachment inquiry.
Many news sites and political commentators are investigating into McCarthy's words, and what exactly that will mean for Biden.
There will be a key testimony in September by AG Garland on discrepancies between the IRS whistleblowers and the Justice Department.
Many people believe that this testimony could directly lead to an impeachment inquiry.
Others, however, believe that an impeachment inquiry should have happened a long time ago.
McCarthy has also said that an inquiry would likely happen if Bidne did not turn over key documents.
Many believe that the Republicans are taking it "too easy" on Biden and a inquiry should not even happen.
Trump made one such statement on Truth social just a few days ago.
He goes on further to highlight that he never received an inquiry.
Many Americans feels very similarly.
The truth about Biden is out for all to see.
There is undeniable proof of his corruption, and he has nowhere to hide anymore.
Key Republican leaders are hoping that McCarthy makes good on his word and that the process leading to a Biden impeachment will get started soon.
Joe Biden is destroying America, and he is as crooked as they seem to get.
It is time to remove him from office.
Stay tuned to Prudent Politics.