Top Republican makes terrifying warning regarding Chinese military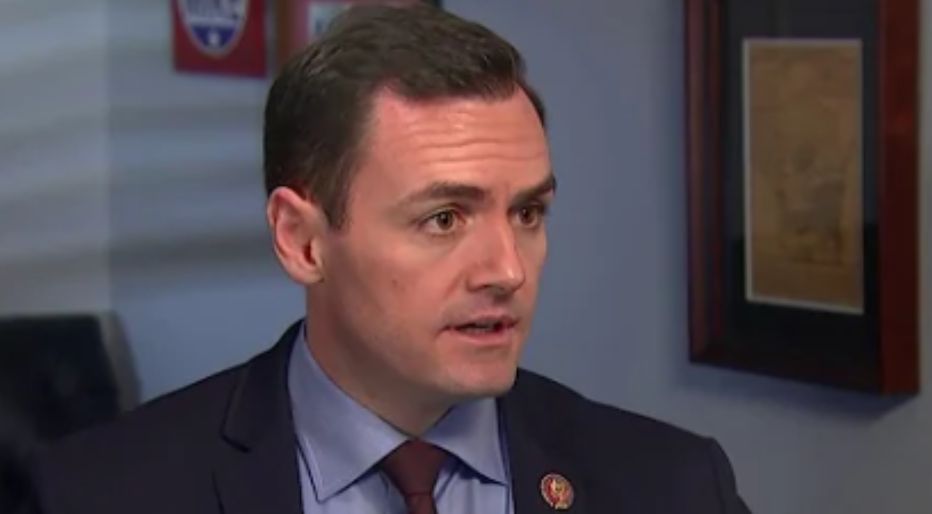 The United State's relationship with China has been shaky at best in recent years. But now things have reached a boiling point.
And a top Republican has made a terrifying warning regarding the Chinese military.
The US House China Select Committee Chairman Mike Gallagher has requested immediate aid regarding strengthening a US territory that could be subject to Chinese attack.
Gallagher has requested information from the US Army on what efforts it is taking in order to protect an "essential" US territory that remains "highly vulnerable" because of extreme Chinese aggression.
Gallagher wrote a letter to Army Secretary Christine Wormuth regarding information on the protection of Guam which is the United States' westernmost point.
Guam hosts our only Navy submarine base in the western Pacific as well as a large Air Force base that is a key staging point for bombers and fighters.
In his letter, Gallagher said, "With over 20,000 U.S. troops stationed on the island, Guam will play an essential role in the defense of American allies and interests in the region."
Gallagher continued, "But despite its strategic importance, Guam remains highly vulnerable to an increasingly sophisticated network of missiles from the People's Republic of China, especially its cruise missiles."
Guam is much closer to China than even Hawaii and Gallagher has warned that China has spent "decades developing both short and intermediate-range ballistic missiles that can target Guam and U.S. airfields in Japan, as well as U.S. aircraft carriers and warships operating in the western Pacific."
Gallagher has also warned that China has been developing "highly capable cruise missiles that can be launched from multiple platforms, including from ships, submarines and bombers."
These warnings are terrifying reminders that our relationship with China is not as good as it may seem.
Gallagher noted that the US has been developing significant defense systems, but he warned that there is not enough protection for Guam.
He said, "While the United States has developed sea and land-based ballistic missile defense capabilities and sufficient sea-based cruise missile defense capabilities, it has significant gaps in capabilities to defend against PRC cruise missiles attacking land-based targets such as Guam."
Joe Biden and the current leadership have done nothing to improve relationships with China, and Biden has even allowed blatant spying to take place without any repercussions.
Joe Biden has consistently put the United States at risk with his policies and his foreign relationship with China.
Gallagher also pointed out that the United States has sent hundreds of billions to Ukraine including defense systems, yet Biden refuses to help his own country and territoires.
"The United States has sent to Ukraine multiple National Advanced Surface to Air Missile Systems, which, according to the Pentagon 'have been extremely successful,'" Gallagher wrote.
He added that "unfortunately, the Army has not provided a similarly effective system to Guam."
Joe Biden's failed foreign affairs have left the United States open to attacks from countries that Biden is treating like friends.
The American people and especially the people of Guam are worried about their safety from attacks by the Chinese military, and Biden still sits and does nothing.
Stay tuned to Prudent Politics for updates on this developing story.